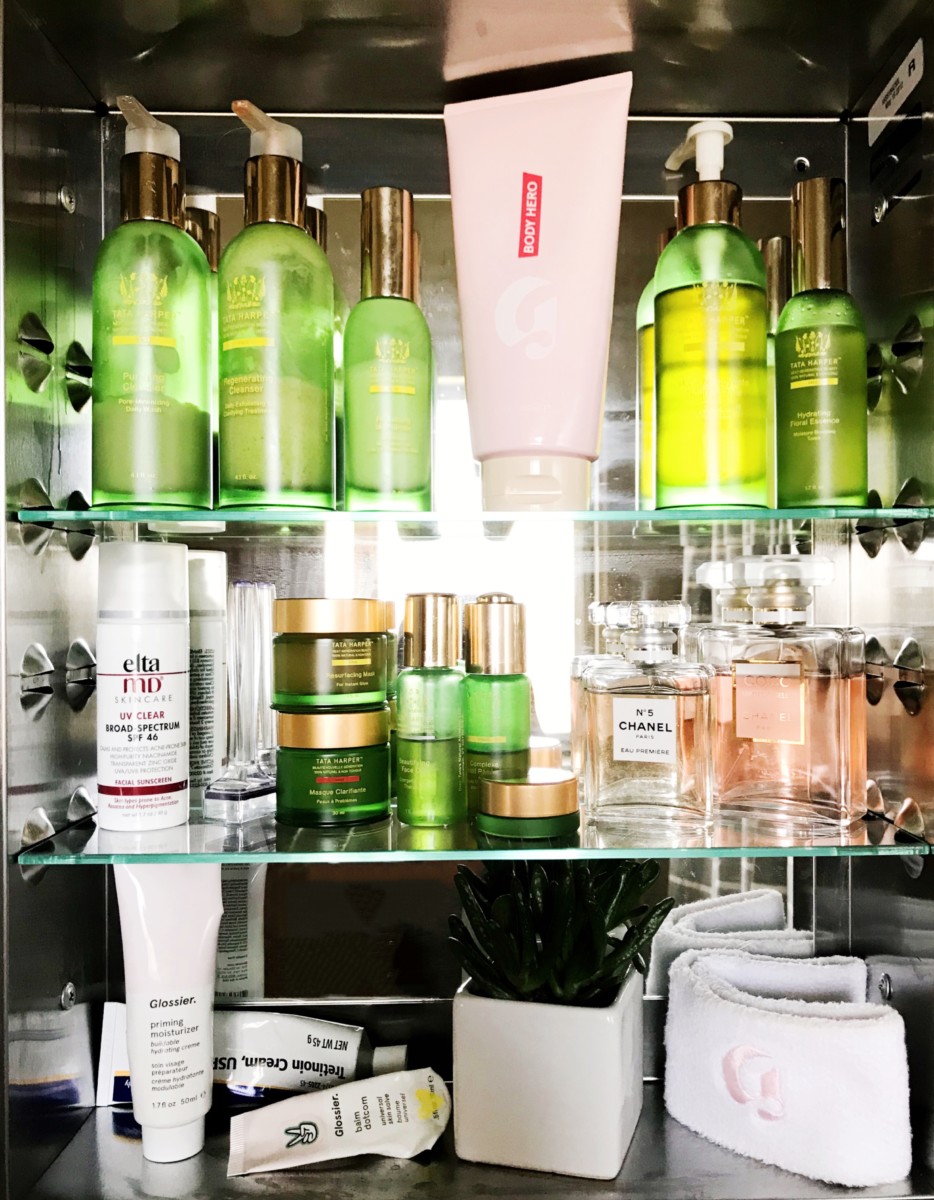 Winter skin is a bitch. I said it. It drives me nuts that I have to completely rethink how I take care of my skin this time of year. As soon as I have the situation under control, it gets even drier around here. Here's the triple threat – winter, dry Colorado air, and Retin-A (never too early to treat the wrinkles that magically appear the second you turn 30). How do you treat sensitive skin, zit-prone skin, dry skin, and anti-aging at one time?? HOW! Everyone and their mother has the "cure". And there are a billion natural and organic skincare products out there now, so how the hell are you supposed to choose one. HOW!
I just want to pass along Tata Harper's line has been a life saver. The downside – it costs 4 billion dollars more than I want to spend on skincare (I'm a shoe girl). A couple of years ago I added up all the crap I bought for my face that year…holy @#$%. I decided to conduct a little experiment. I spent the next 6 months using Tata Harper exclusively (I loved everything about the line, and knew it worked from a stint a while back). It takes a minute to get over the sticker shock of $68 for face wash ($15.99 was about as crazy as I got at Target), but after visiting my esthetician and coming up with a regime that she thought would work best for my skin, I saw my skincare spending decrease. After six months, I saved $150, so about $300 a year.
If you have crazy combo skin, have temperamental winter skin, Tata's stuff is worth a shot. My skin has greatly decreased in random breakouts, it feels soft, not oily, and I finally have winter skin that doesn't flake off and feel insanely tight and scratchy by two o'clock. And as I become more informed about what goes into my food and beauty products, I appreciate the simplicity of the Tata Harper ingredients. I feel like I'm doing something good for my face, but also my whole body by using something natural and organic. I'd love to know what natural products you guys use. Let me know! And if anyone out there is looking for lip balm, Glossier (not natural) is the only thing that seems to work for me. What lip balms do you guys like? I feel like if I tallied up how much I spend on chapstick I might pass out.
---