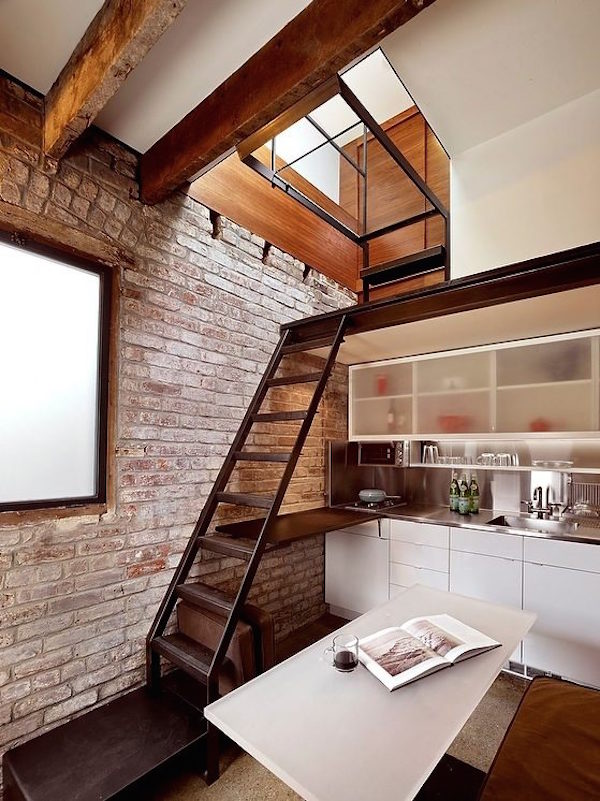 Have you seen "Tiny House Hunters" on HGTV? I can barely stand to watch it. It makes me feel crazy claustrophobic, and most of them are designed with too much, well let's call it too much "character". Some of them are so busy inside PLUS they're tiny and that just makes me want to scream. It's like a little bungalow closet where the clothes aren't hanging in a color coordinated fashion (ahhhhhh!). I've probably let you inside my head too much, but that kind of stuff drives me bat shit crazy. The smaller the space, the more imperative that it's over the top organized. Agree? I think I've said enough – so anyway back to this little gem…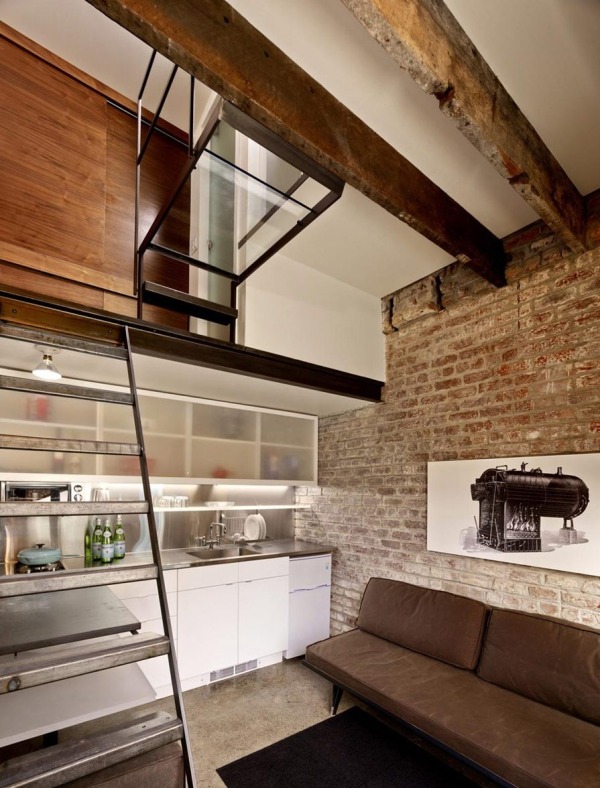 If I had to choose my second favorite style after California mid century modern, it would definitely be an urban exposed brick interior. This little space packs quite the punch with clean, simple, cozy character. Steel, tons of natural light, and brick, complete with a sleek white kitchen. It's a freakin' fab combo. This kitchen has plenty of storage and relatively good counter space. Using the staircase as a tool to extend the counter, like a little island, is basically brilliant. I'd assume any extra food prep area you can get is a huge score.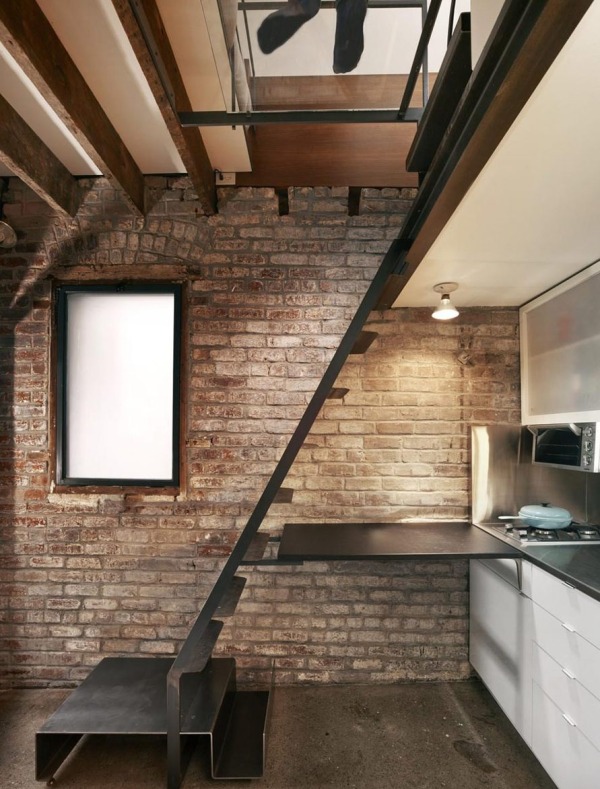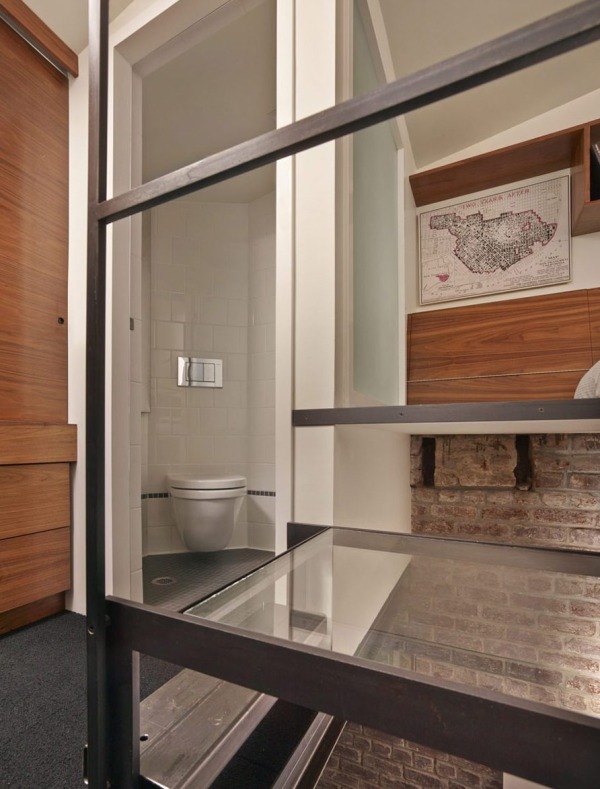 Finally a tiny house where the likely hood of falling off a teeny sliding ladder and bumping your head every day is unlikely. I'd volunteer for a solitary confinement room at the local prison before I'd sleep in some of the tiny rooms I've seen on tv. But this loft-style bedroom is sweet. You can sit up and see outside. Even better than solitary confinement!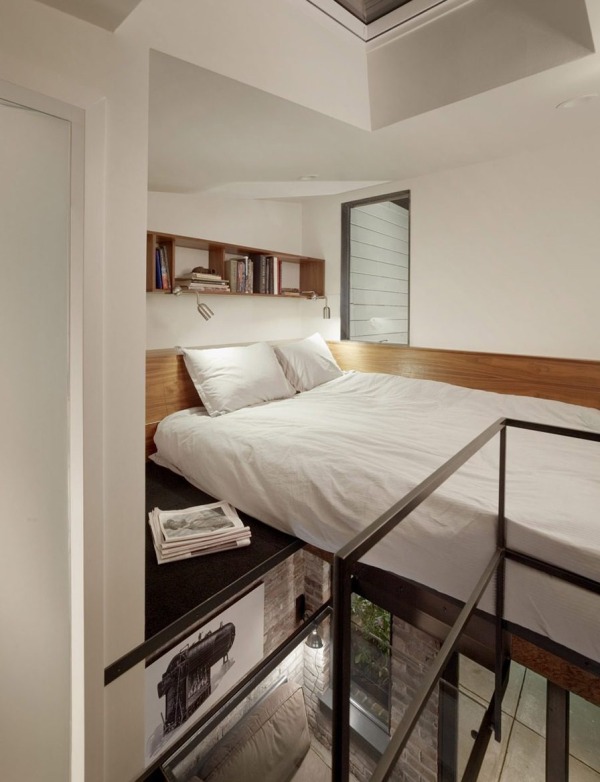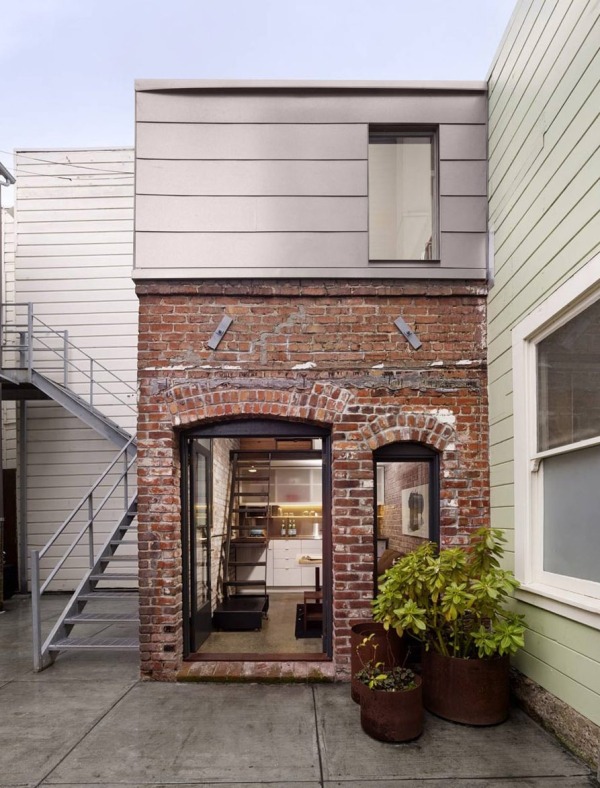 This little 93 sq. ft. converted laundry room is the cutest little place. I can totally see my twenty something self living here, saving money and traveling – there's plenty of room for pre-drinking with friends, and there's not much to clean. Yep, my twenty something self would totally loooove this tiny house.
image source – Tiny House Talk