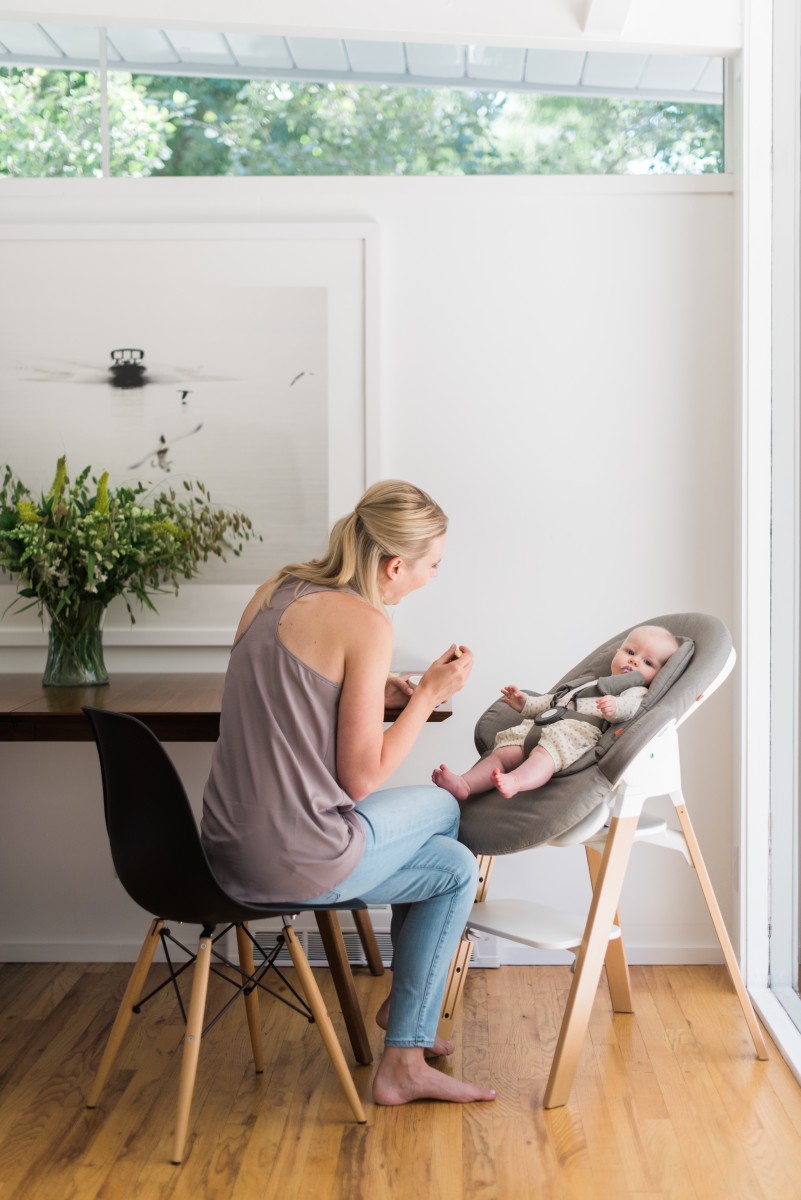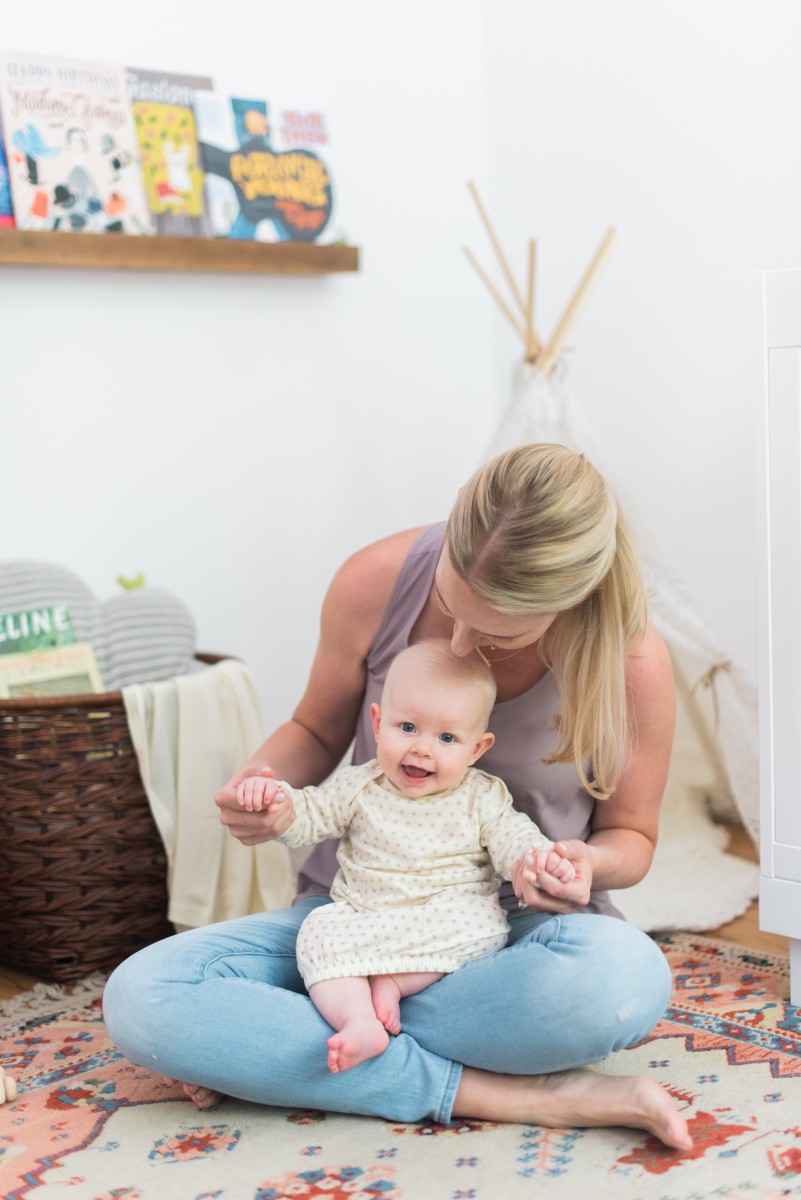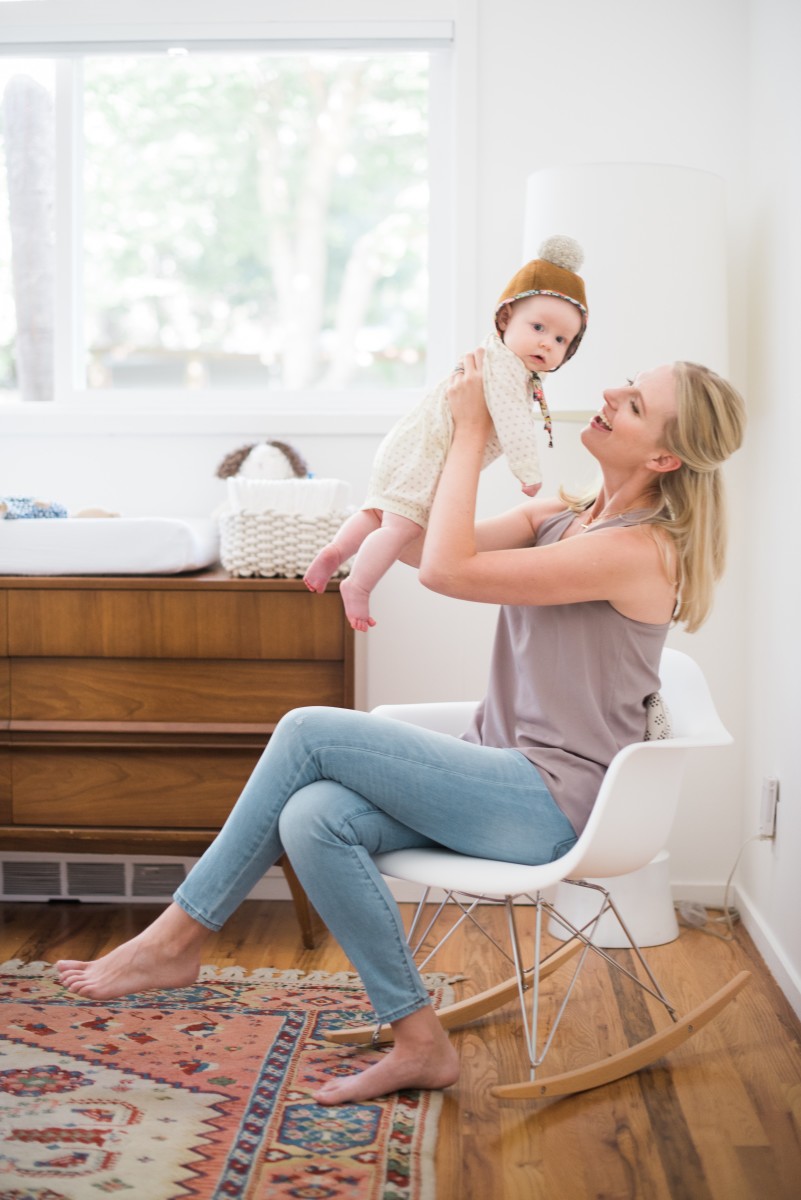 Let me begin by saying this is my opinion, based on my experience. I fully respect and understand that everyone has their own thoughts and experiences that may be way different from mine. So, with that said, here's how I see it – from pregnancy through the first year of motherhood, following my gut, using patience, listening to my OB and Isla's pediatrician, and indulging in long baths and good wine was the recipe for success. And I don't mean that every day was a success, I mean making it to Isla's one year birthday was a freakin' success.
I was anxious about becoming mom – between all the scary stories about labor, the internet, and some parents instilling fear that the first couple of years is not much to be excited about (insert you'll never sleep again, endure endless tantrums…) So I made a conscience decision not to use the internet to search anything about pregnancy. I took my time finding a doctor that I trusted and meshed well with, and used him for all my questions (yes, HIM, no one is more surprised than me that I chose a male doctor, but he was more compassionate than any female OBGYN I had ever been to). Online medical information is nothing short of petrifying. What good comes from googling "weird feeling in stomach" and finding out that you are very likely carrying a baby with 12 legs. I ate well, exercised, and had a normal pregnancy with the common aches and pains towards the end. I went on with my normal day-to-day activity and consulted my doctor with any bumps in the road. I heard so many horror stories from friends and co-workers about pregnancy, and none of that happened. I slept well, never had cravings or smell aversions, pregnancy brain, or heartburn. The biggest annoyances were peeing every 37 seconds and Isla's hiccups. To be really honest, one of my concerns before becoming pregnant was weight gain. Vain, but true. I exercised and maintained a healthy diet, and the weight came off much easier than I thought it would. And labor was not the shit show movies and tv make it out to be. I got an epidural, things were calm, there was no screaming, Isla came into this world healthy, and the rest was history.
I thought the pregnancy advice was bad, but NOTHING compares to the unsolicited parenting advise. No offense, but I didn't ask how you're raising your kid. All the "wait until…" and "you totally need…" and "you should do it this way". Shut up and please give me a chance to figure it out. And the milestone comparing, some is normal chitchat between parents, but some of it seems like competition. I don't care that your kid is already walking. As long as I'm not carrying Isla into her first job interview, I'm not concerned with when she starts walking. And I don't think you need to get on the horn with Harvard because little Mary started waving at 6 months.
Some people looked at me like I had two heads when I admitted we didn't buy a lot of the normal registry stuff. But we didn't, and still don't. We buy some of it, but not a lot. When I take Isla to the store, I don't load up her stroller with food and toys (remembering to bring all that stuff seems more stressful). It's always been our thought that you eat at the table. When we run errands, I engage her in whatever we're doing, whether it be choosing produce at the grocery store, or interacting with people at the coffee shop. I keep a backpack full of diapers, wipes, and a change of clothes in the car. I still haven't found the need to carry around a mammoth diaper bag full of things that would get us through an apocalypse.
Sometimes I think people make it harder than it needs to be. Isla has plenty of toys, but we don't buy all the latest and greatest gadgets (the baby industry has to have the wedding industry beat with all the crap they market as "must haves"). Currently, she's into books, poking the dog in the eye, pushing all the buttons on the tv remote, and pointing at every single lightbulb in the house. All the toys in the world can't bring on the belly laugh she belts out when she corners the dog and tries to lick her face (monkey see monkey do). I could buy the FORTY FIVE DOLLAR teething toy someone suggested, but a spoon and a remote have been the teether of choice.
And all the people who told me not to expect my kid to be a good eater until she was much older. Why not? When it came to introducing food, at 4 months I started puréeing a combination of fruits, vegetables and spices that sounded good to me, and now we have an 11 month old that devours salmon, green beans, burrito bowls, spinach and goat cheese omelets, blueberries, pico de gallo, curry chicken, chili, and banana splits like it's her biznass (we also have a dog that's put on some baby weight with all the things she makes clear she hates by chucking it on the floor). It was easy (and cheaper) to purée food for a few months so that we could eventually feed her the same food we eat (I used the food processor and made a weeks worth of meals, then froze it in ice cube trays).
I can say this after nearly one year, some days take an abundant amount of patience and self-forgiveness to get through. And there are days I'm running on fumes. But that's not every day. Like anything in life, you get out of it what you put into it. I give a lot of myself, but nothing compares to the kind of love I get in return. Being a mom has been pretty spectacular.