We alllll know the fastest, least expensive way to freshen up a room is to add/change textiles. A beautiful couch is dead on arrival when loaded with fugly pillows, and the opposite is true; a so-so sofa (hot damn, I should trademark that) can be brought to life with beautifully styled textiles. From time to time, I find the prettiest 3 trillion dollar pillows, hit "complete purchase", and blame it on a rare, uncontrollable spasm – if approached about purchase ➝ no hablo ingles. So when I discover affordable little gems in the abyss that is the internet, I get happy. I drop stuffed olives in a martini. And get happy.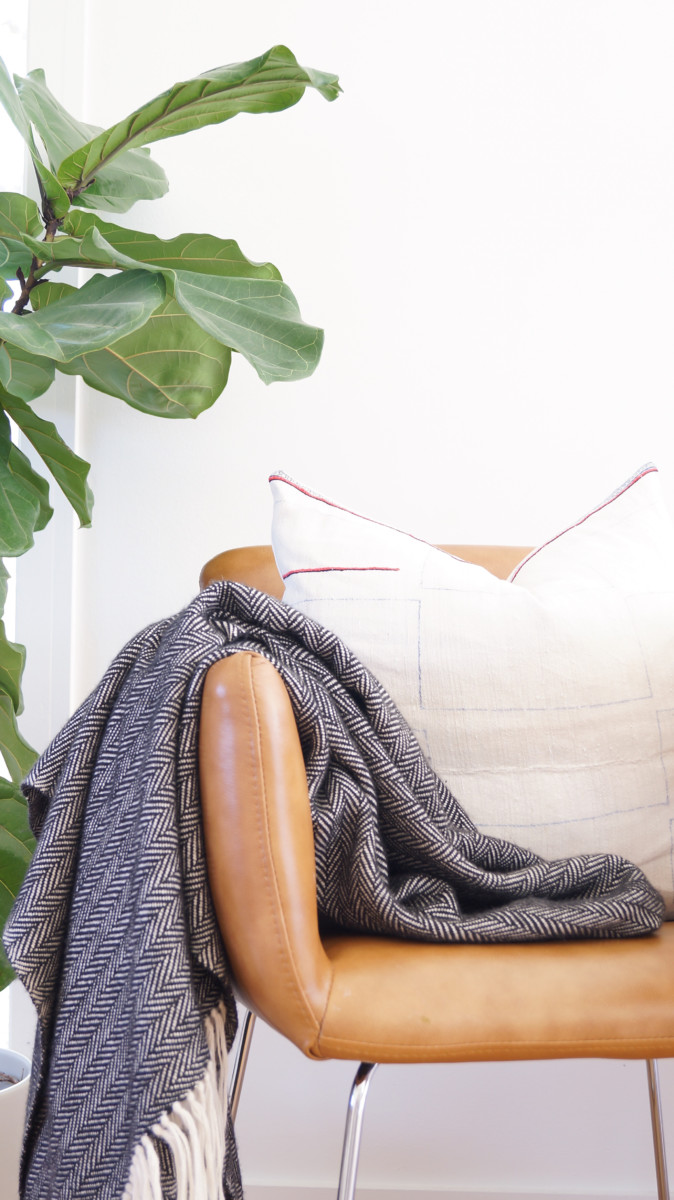 I've been searching for pillows for our dining chairs. The challenge – our dining and living areas are one big room, so ev-er-y thing needs to compliment each other. It's the beauty and curse of an open layout. The living room sofa has a mix of simple, natural colored mudcloth and patterned indigo linen pillows. I wanted something that had a little bit of pattern, maybe some texture, but nothing that was over the top. I came across Danielle Oakey's Etsy Shop and these Hmong hemp pillow cases – true love at first site. A teeny bit of texture, a faint washed pattern, lined with a touch of color. Perfection. My dining chairs have never looked so happy. The sheer delight I saw on my husbands face after adding more pillows, it brought joy to my heart.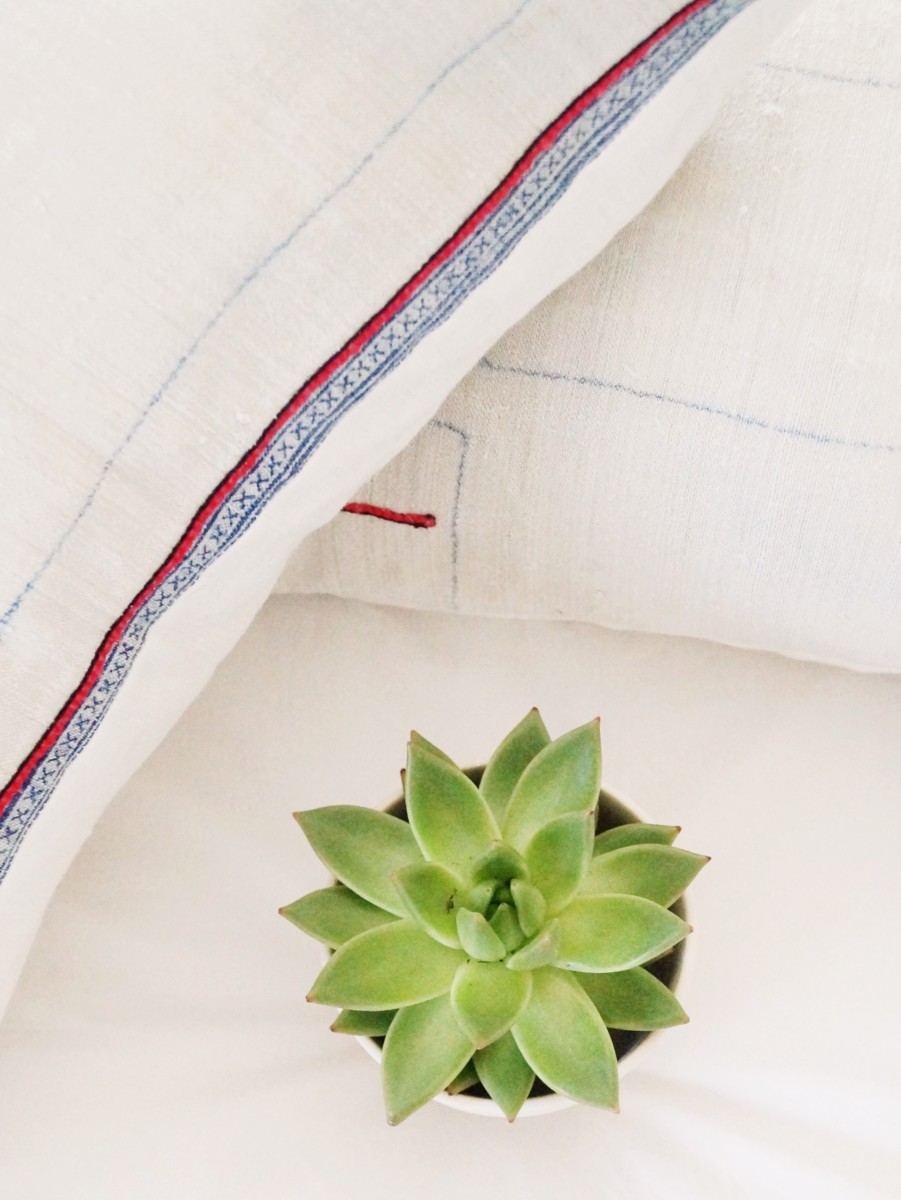 Danielle has mucho pillows in her awesome shop, including these indigo beauties. And FYI, she designs her pillows with a hidden zipper, just the way I like 'em.