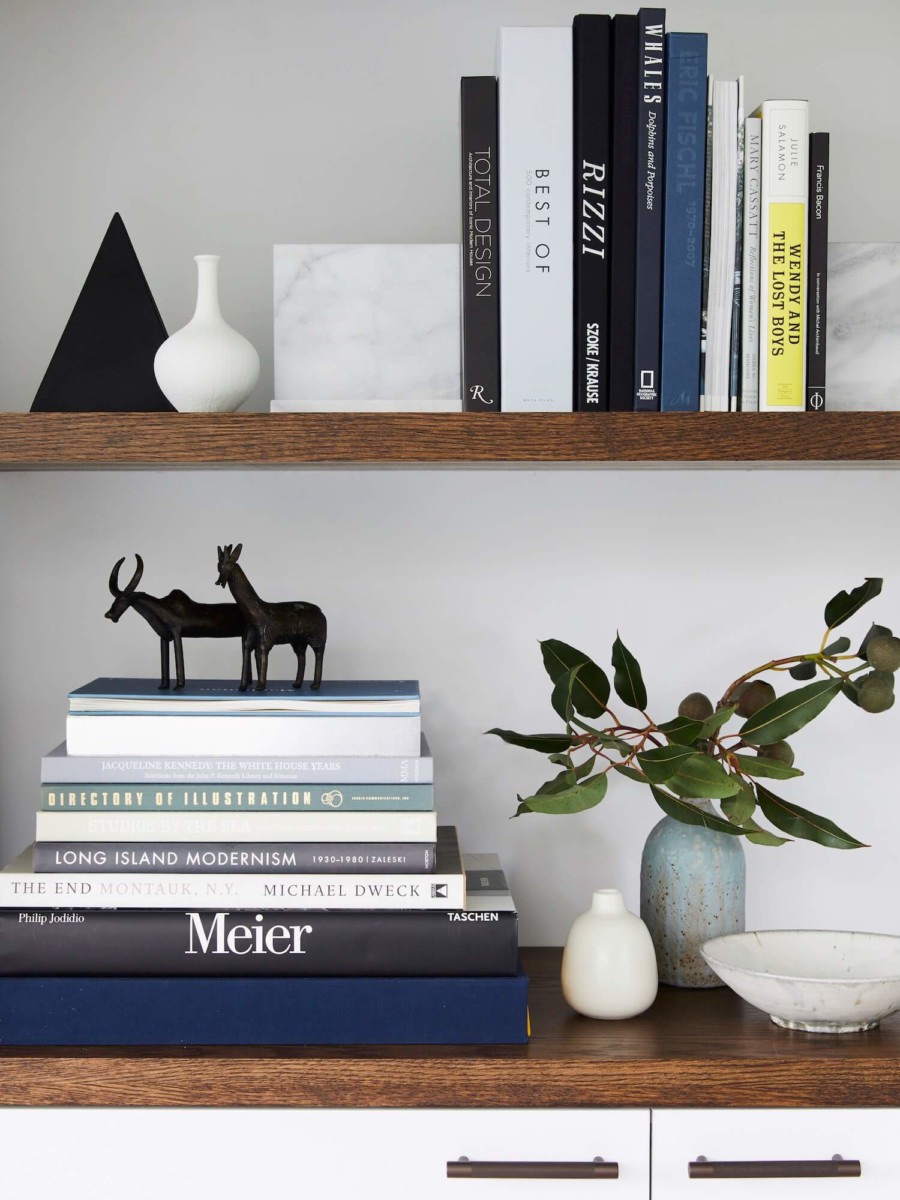 By now you recognize that I'm bombarding you with inspiration that I've been hoarding over on Pinterest for the last year. And today it continues! This Hamptons home is everything you could want in a retreat from the city. Simple, effortlessly modern, and the perfect place to let the outdoors shine on the inside – the windows in this place! So much inspiration to fuel my obsession with installing as much glass and windows as possible.
Every person who walks inside our house asks "what are you going to do with the fireplace?" Um, nothing! And nobody gets it. When I stumble upon houses like this, it confirms my decision – leave it simple. Our fireplace is currently painted, white cement brick, and all we're going to do is drywall it and paint it white. It sits in the middle of a wall of floor-to-ceiling glass. I'm just gonna let the glass wall speak for itself and not install stacked stone (what is everyone's obsession with stacked stone??). Stacked stone has its place, I'm not knocking it, but to the great dismay of many, we're not going to get ornate with the fireplace. Less is more in this case.
This Hamptons house started with a clean base of white and they layered it with woods, neutrals, and fresh green, and I looooove it. I know I'm repeating myself, but that's exactly what I want to do. Keep the house simple, layer it with beautiful pieces, add fresh green with a couple trees and some plants (not looking to become the crazy plant lady, someone I was on dangerously on the edge of becoming a couple years ago). I think it's brilliant that all the gorgeous pieces in the house, like that lighting and those stairs, are highlighted by the decors simplicity. Take a peek below, what do ya think?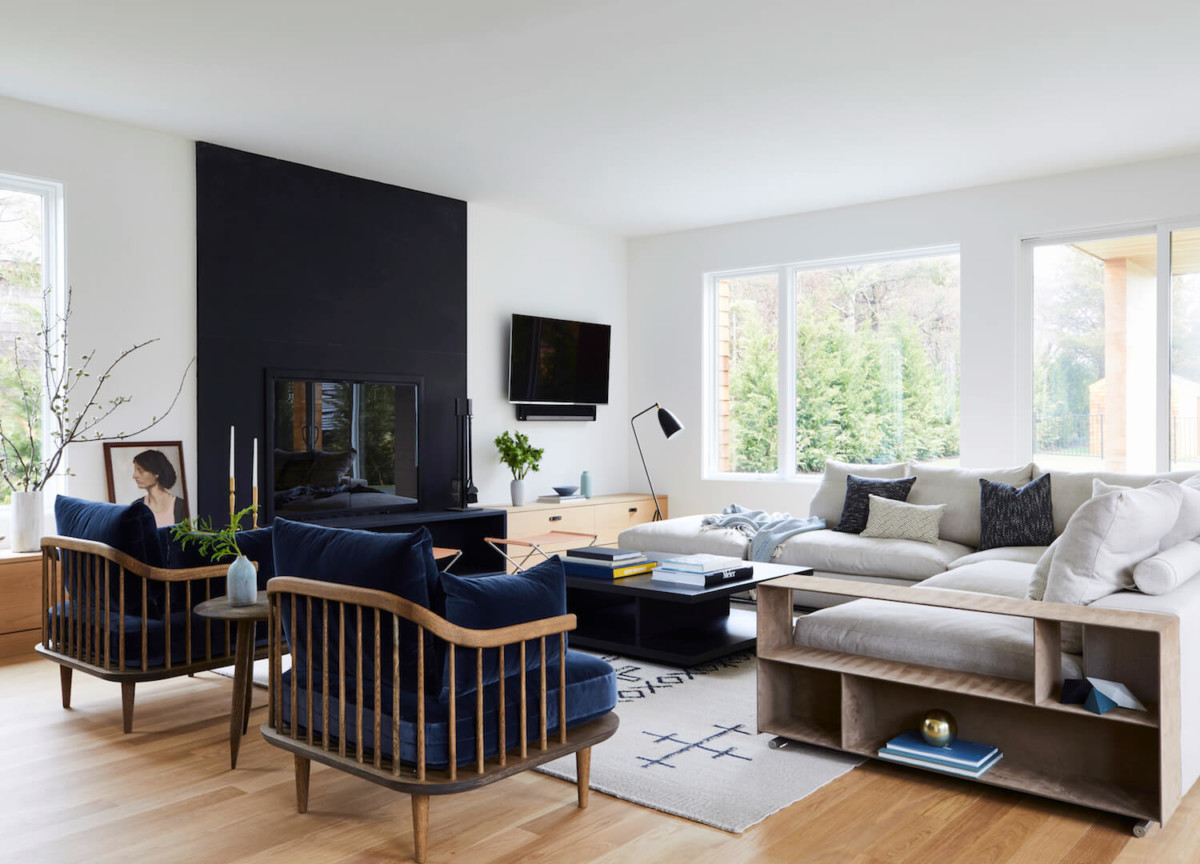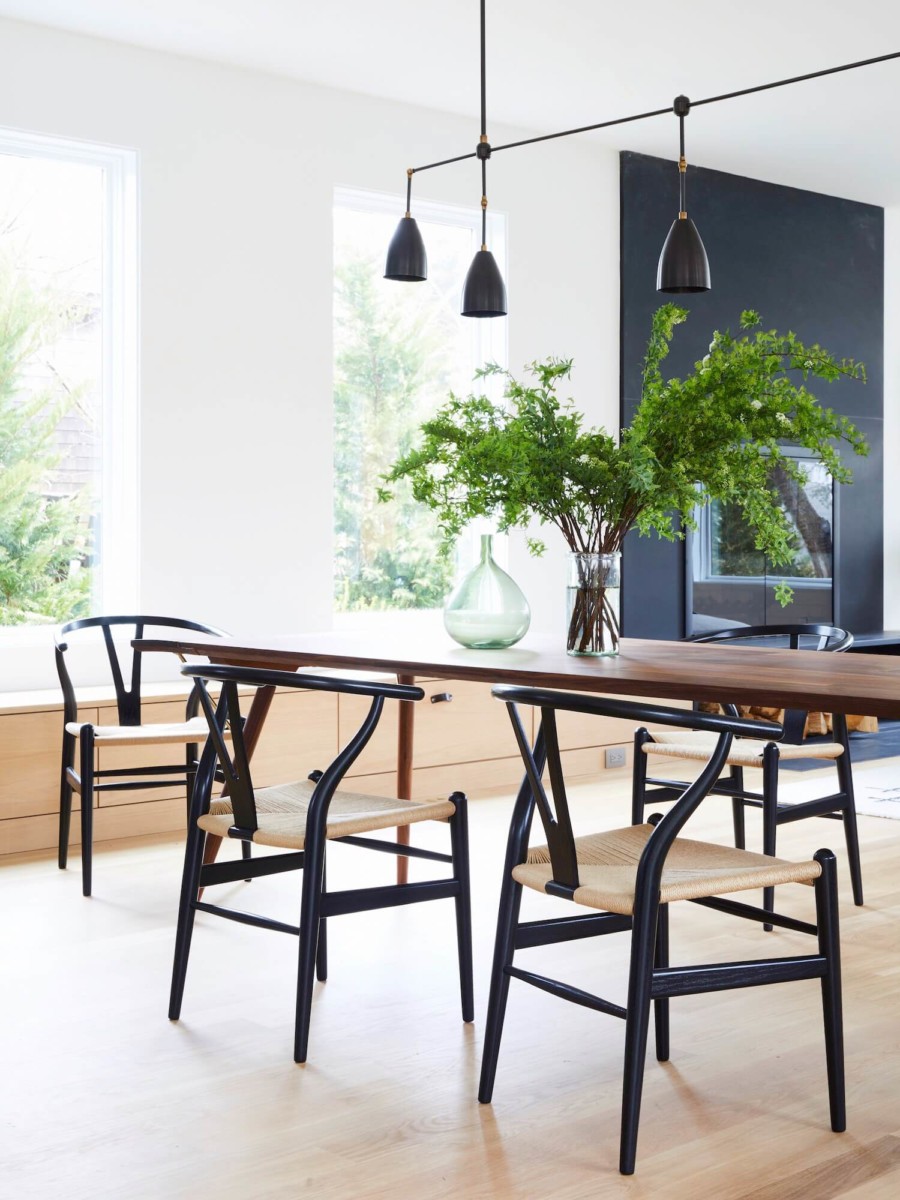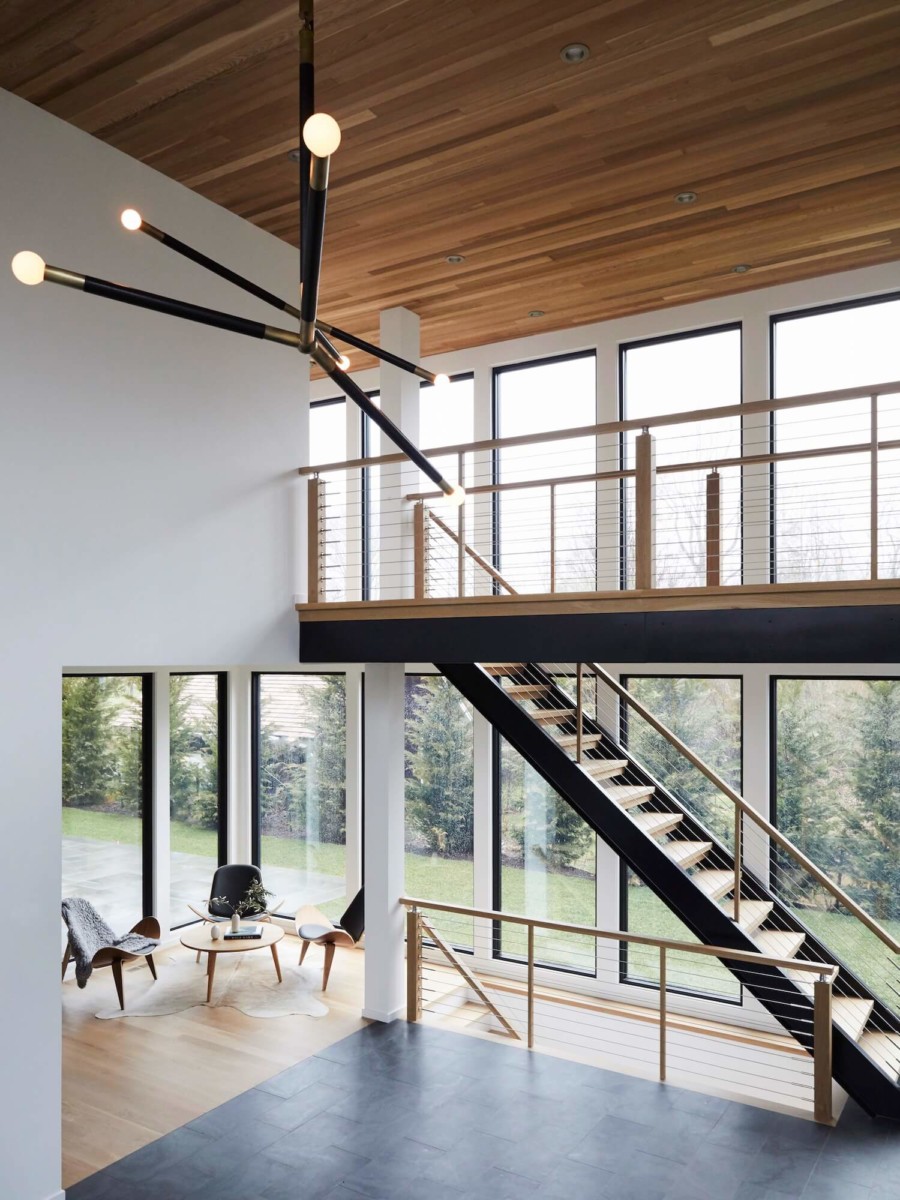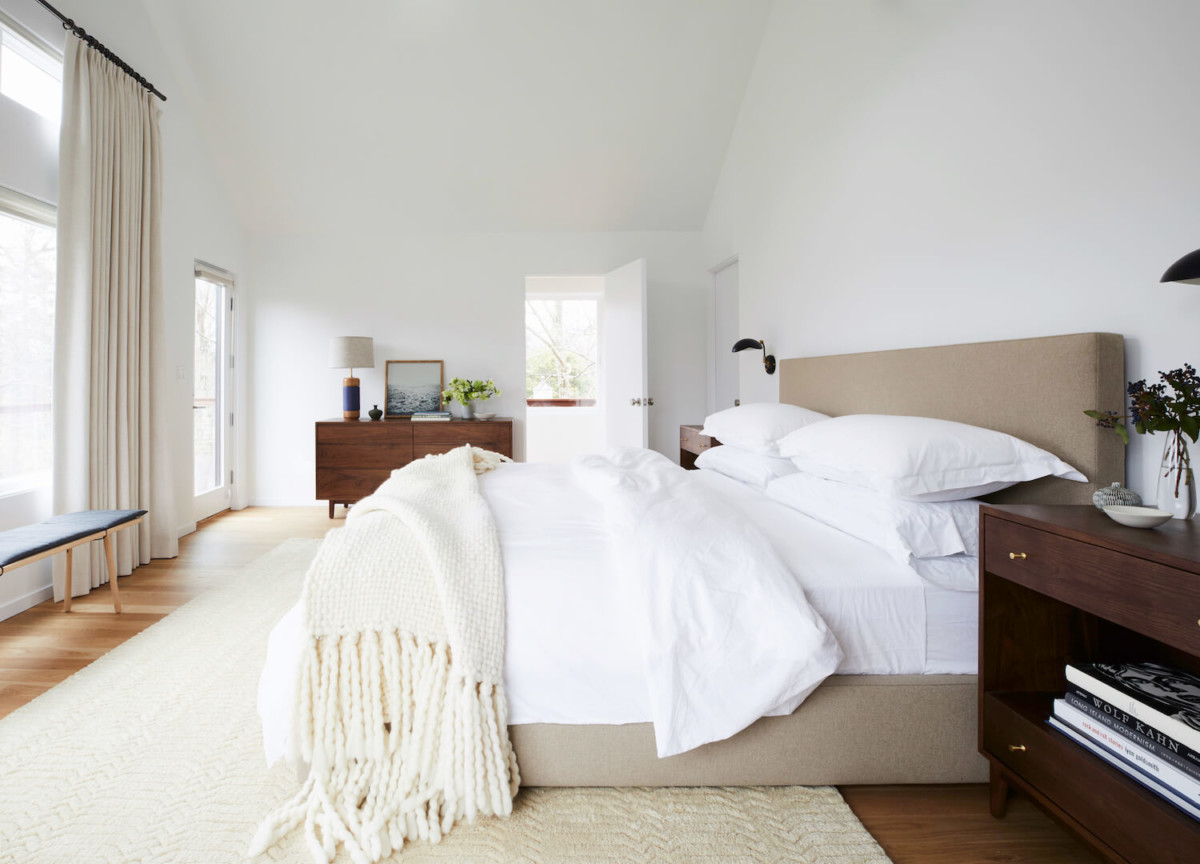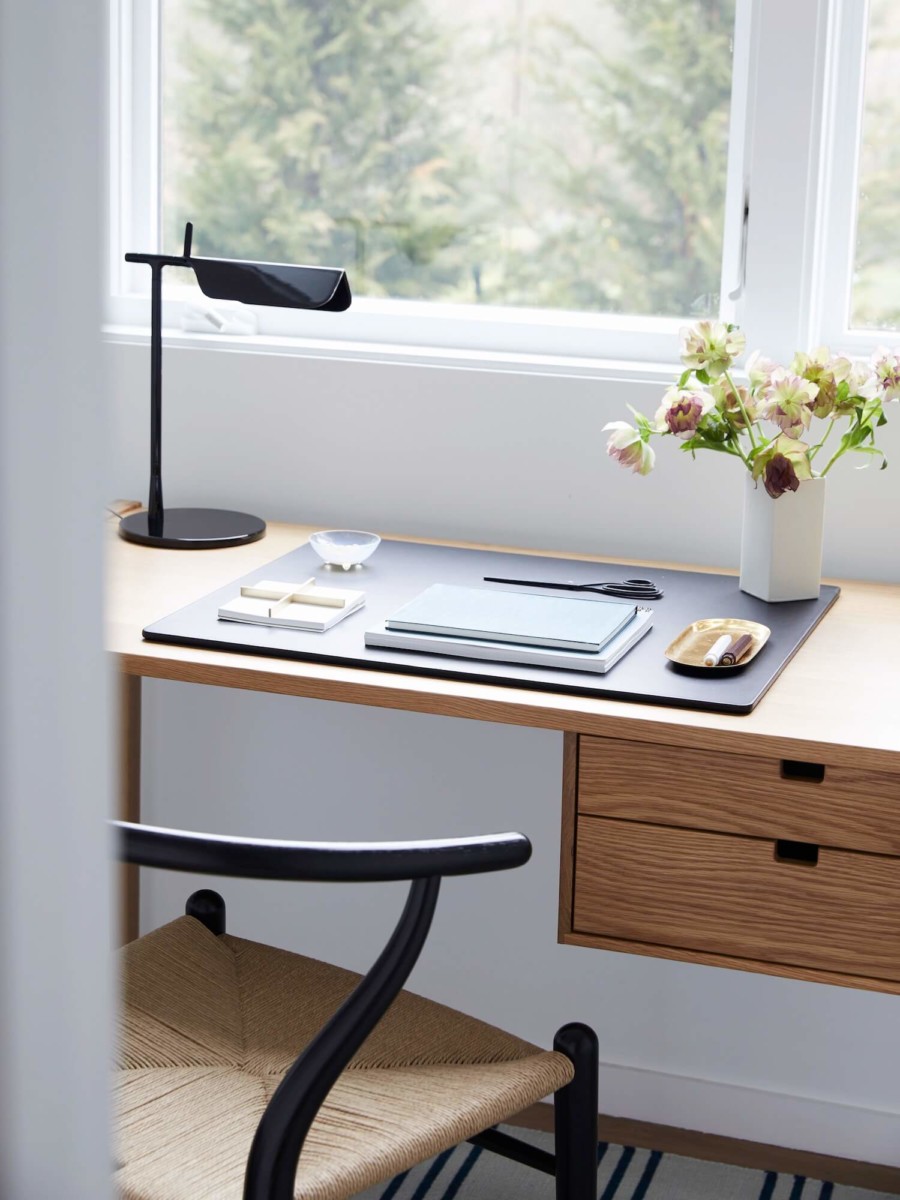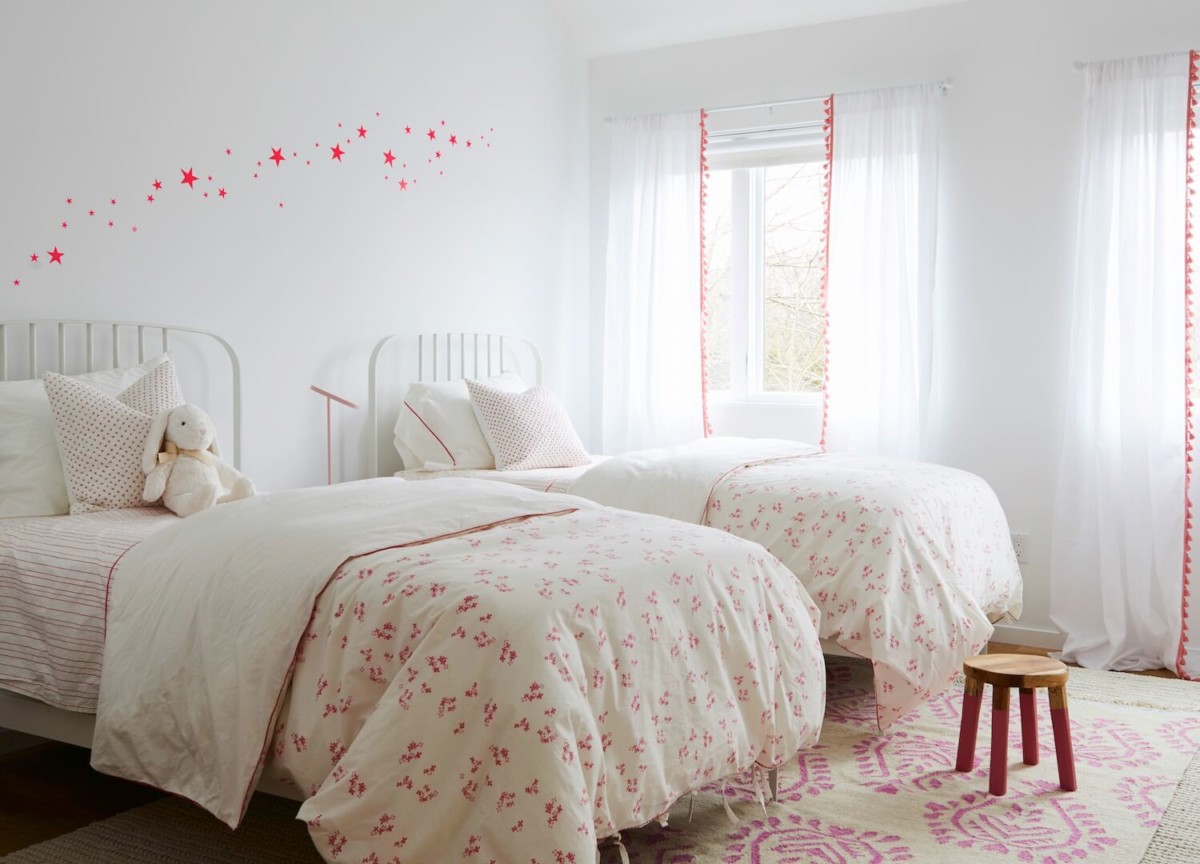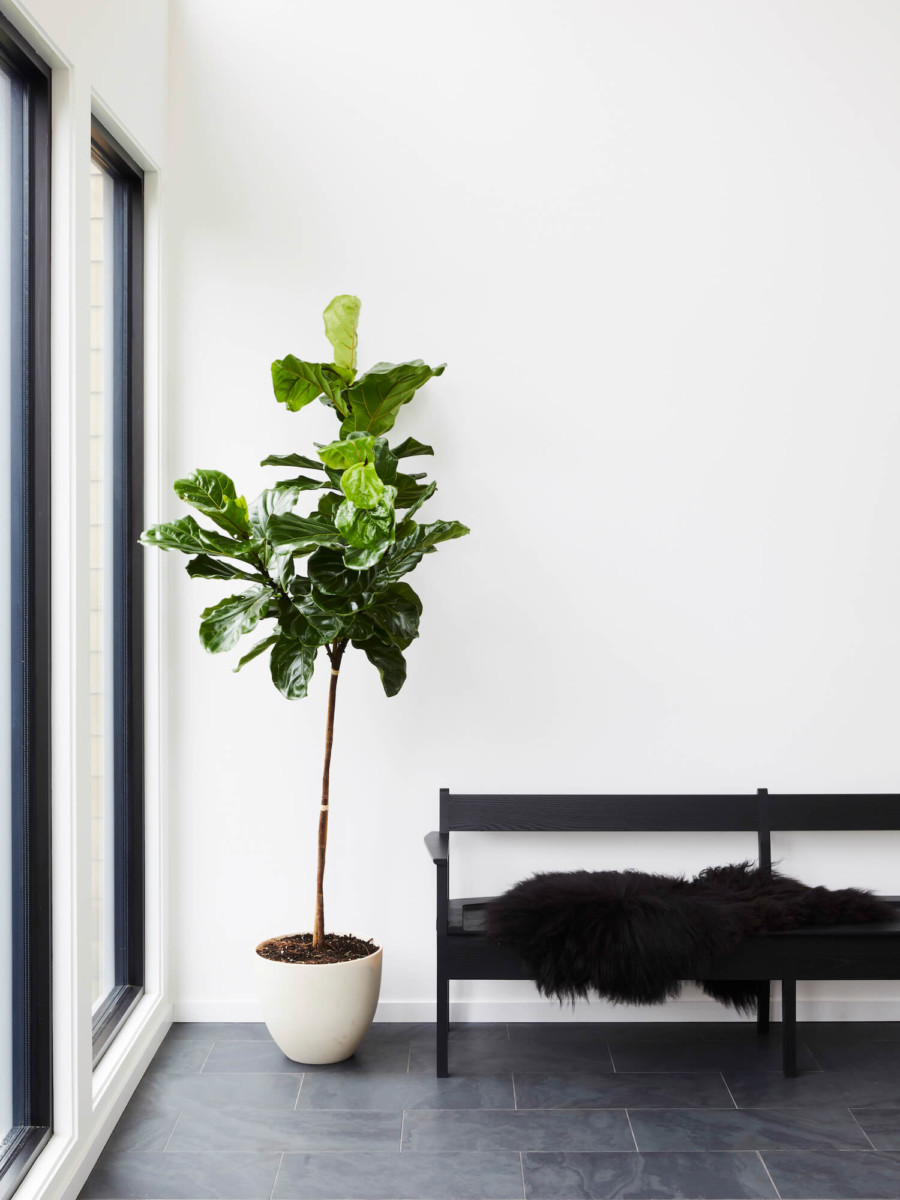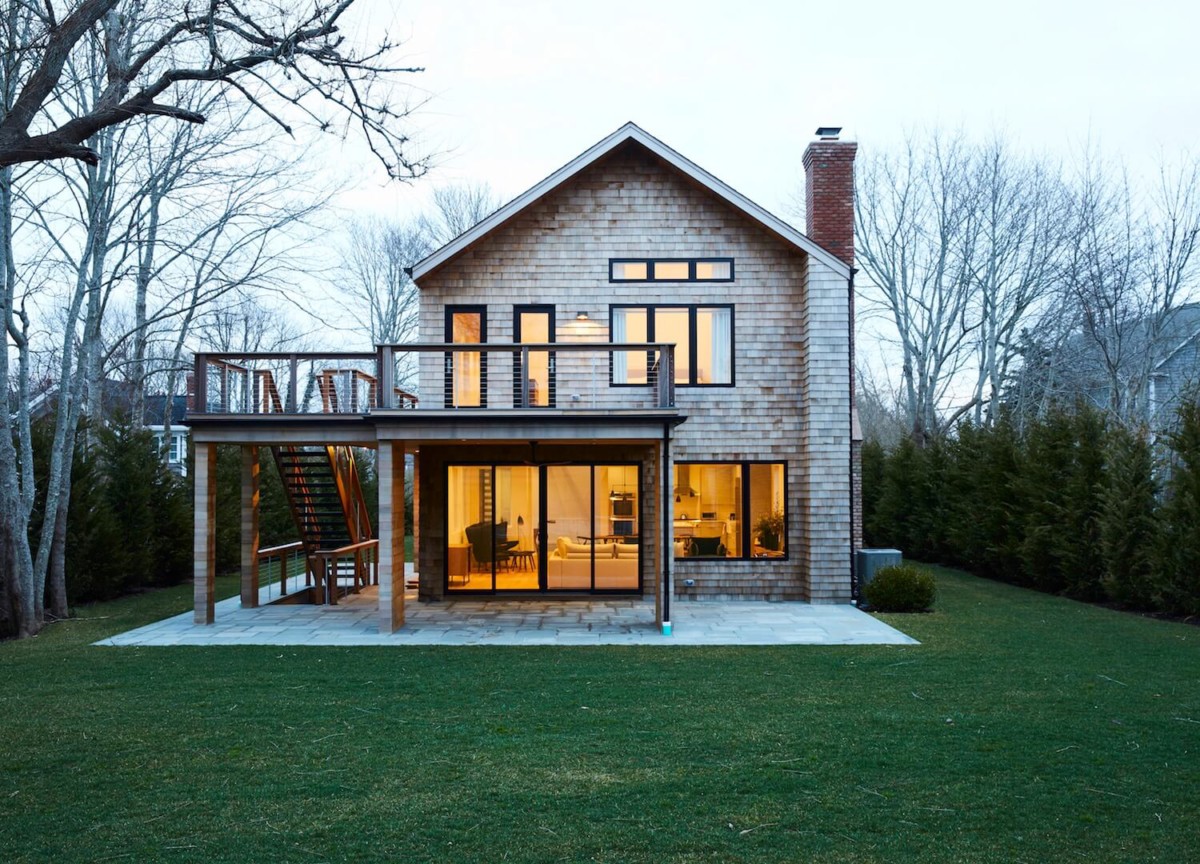 ---
Let's vacation here, k?
image source: est
---