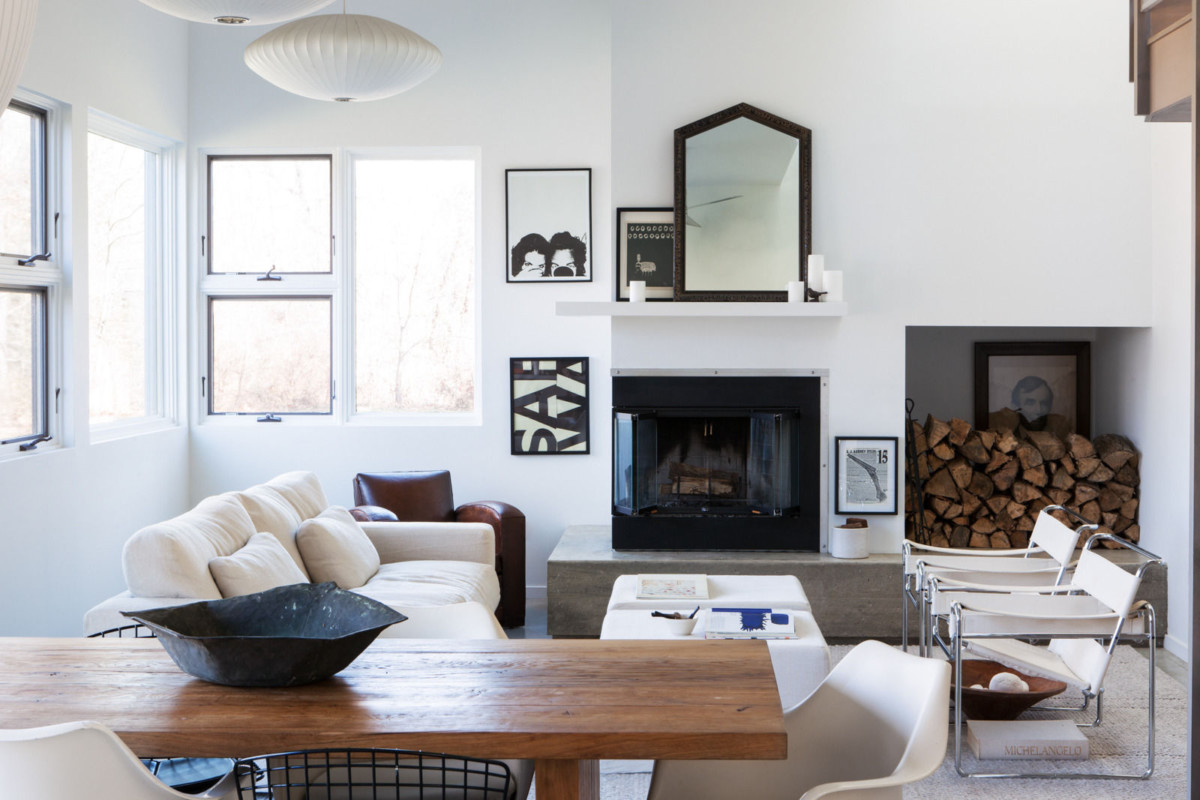 The bathrooms and kitchen have been designed, the hardwood floors have been chosen, so it's on to decorating! The advantage to living in this house for nearly 4 years before remodeling is that we know exactly how it lives. Oh how different the plans would have been is we did this right after we bought the house. Totally recommend taking a minute to settle into your new house before remodeling or renovating, if you can. Now that we know exactly how each room, including the new addition will be used, I have a very good idea of how I want to style the spaces.
We're taking down the wall between the living room and kitchen and replacing it with a large island (I miss me some island action), so now it's gonna be one big ol' open room. All the current living room furniture will go into the new den, so I get to create a little sitting sitch in front of the fireplace (complete with these chairs, stupid happy 'bout those), with a round dining table to the side of that area. It's been challenging and fun to design that room since – alert the presses – we're not doing a white kitchen. I looooooove white kitchens, always have, always will. But I wanted to take a little bit of a risk. I swear the kitchen will not be slick contemporary, shiny, or yellow – I'm describing it as simple, modern, cozy, and moody. Neutral, just a little unexpected.
As I collect pieces for the house, I'm inspired by spaces that are layered, neural, and cozy, with character. My style isn't exactly like the house here, but there's so much about it that I love. It's beautiful, thoughtfully curated, and still feels lived in. Kinda digging the concrete floors . . .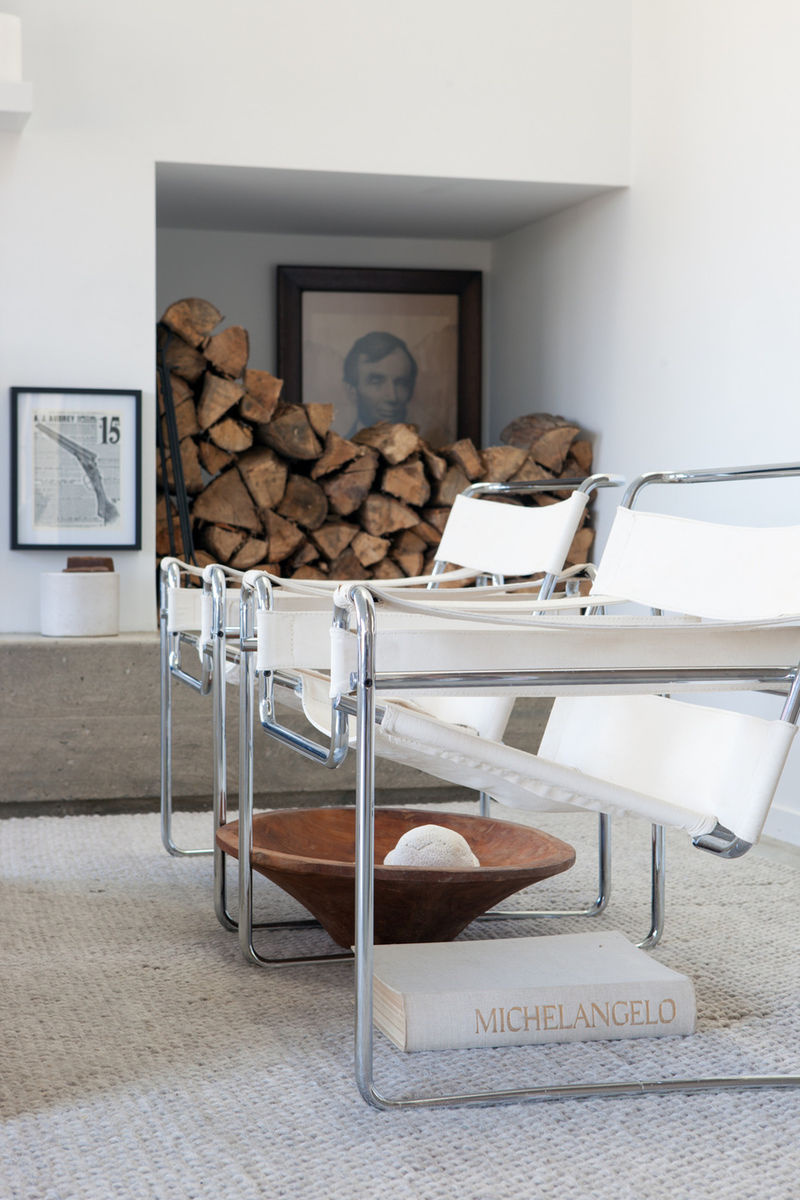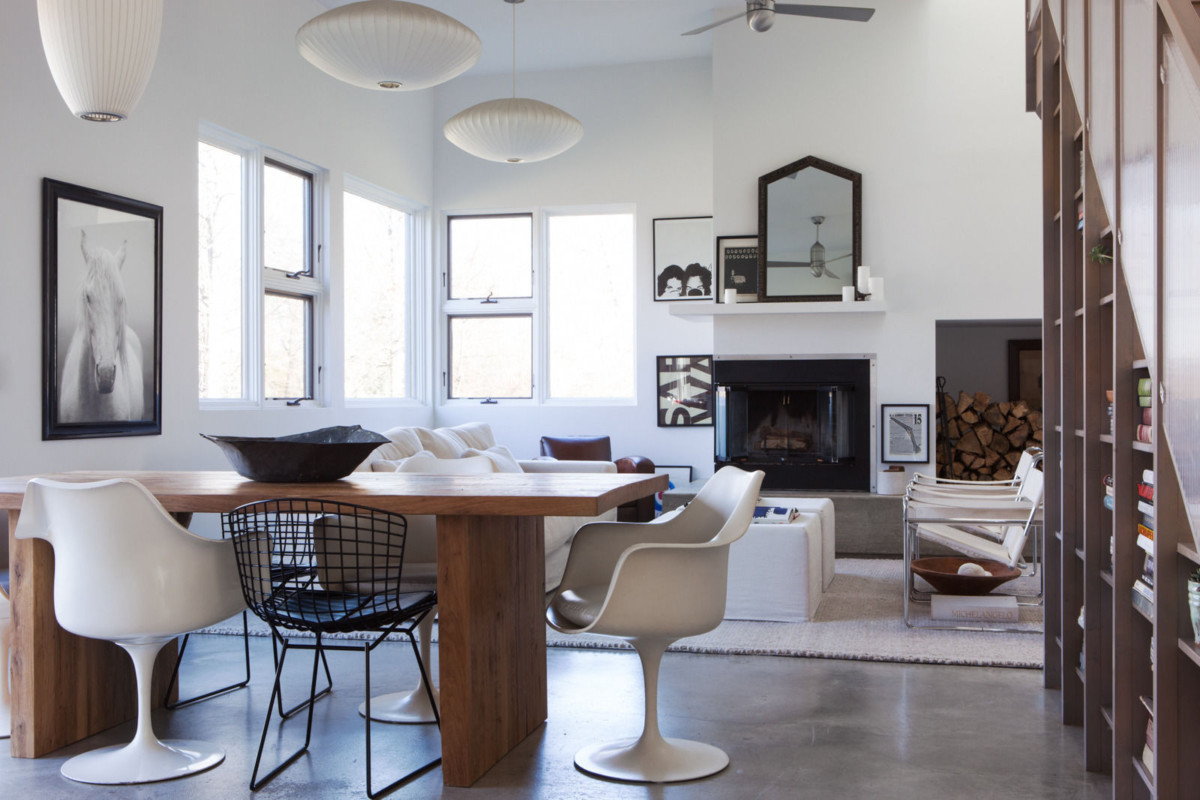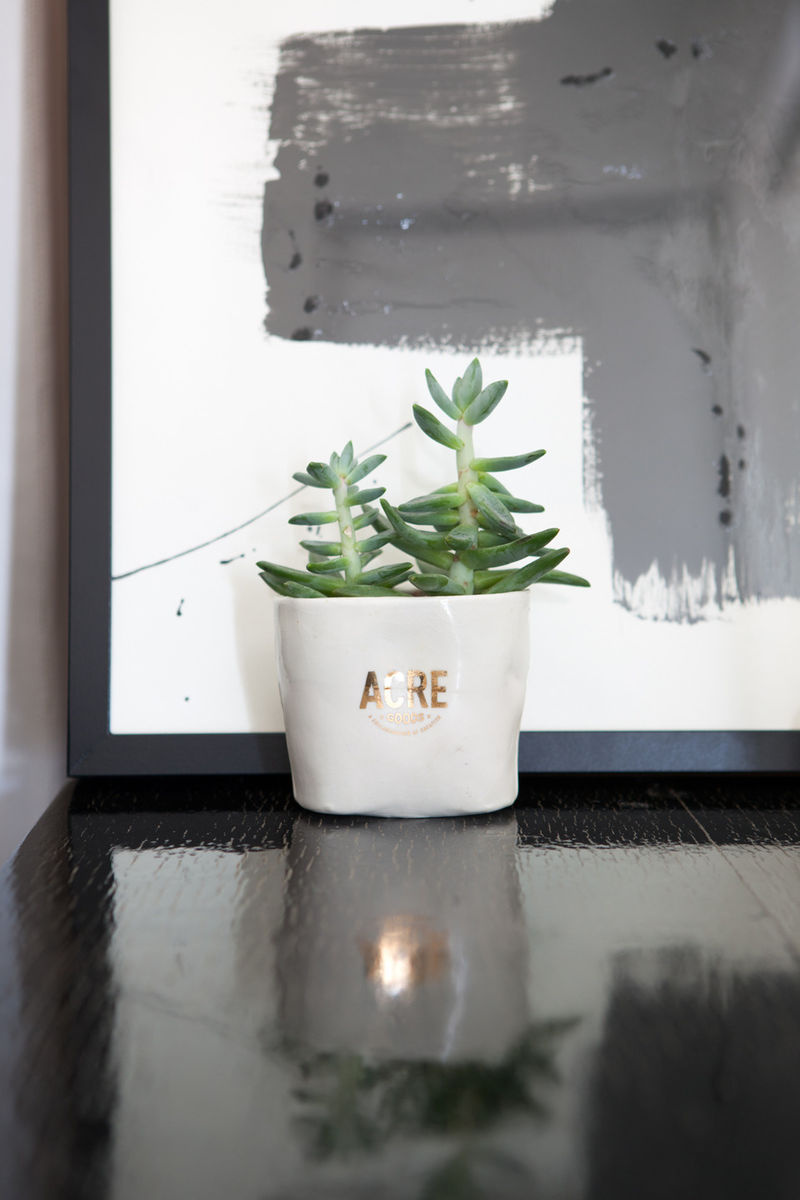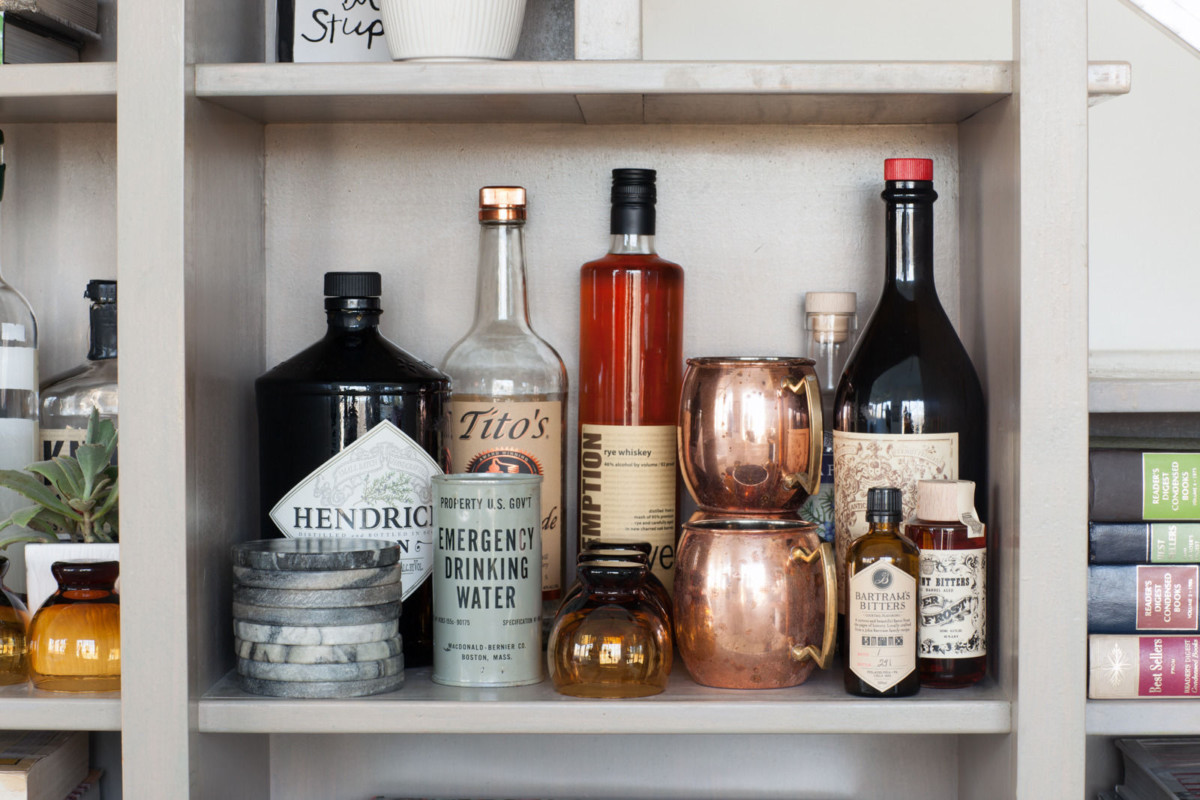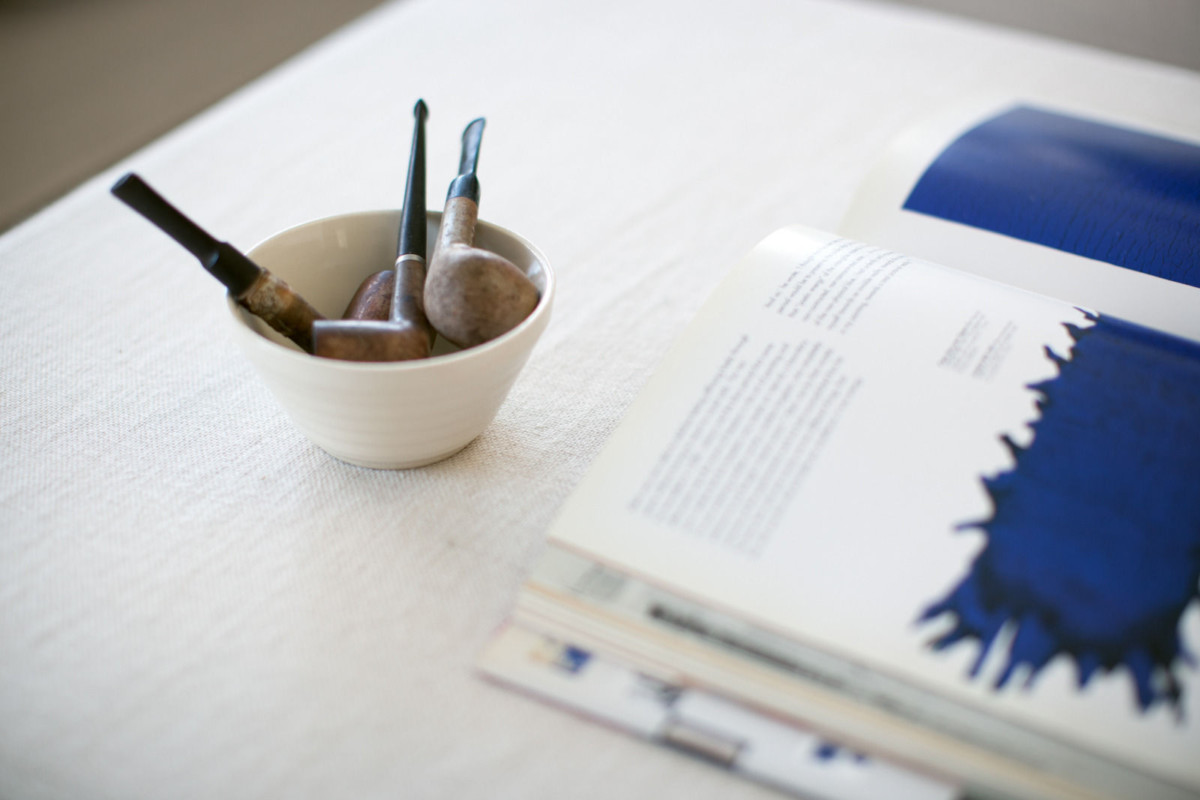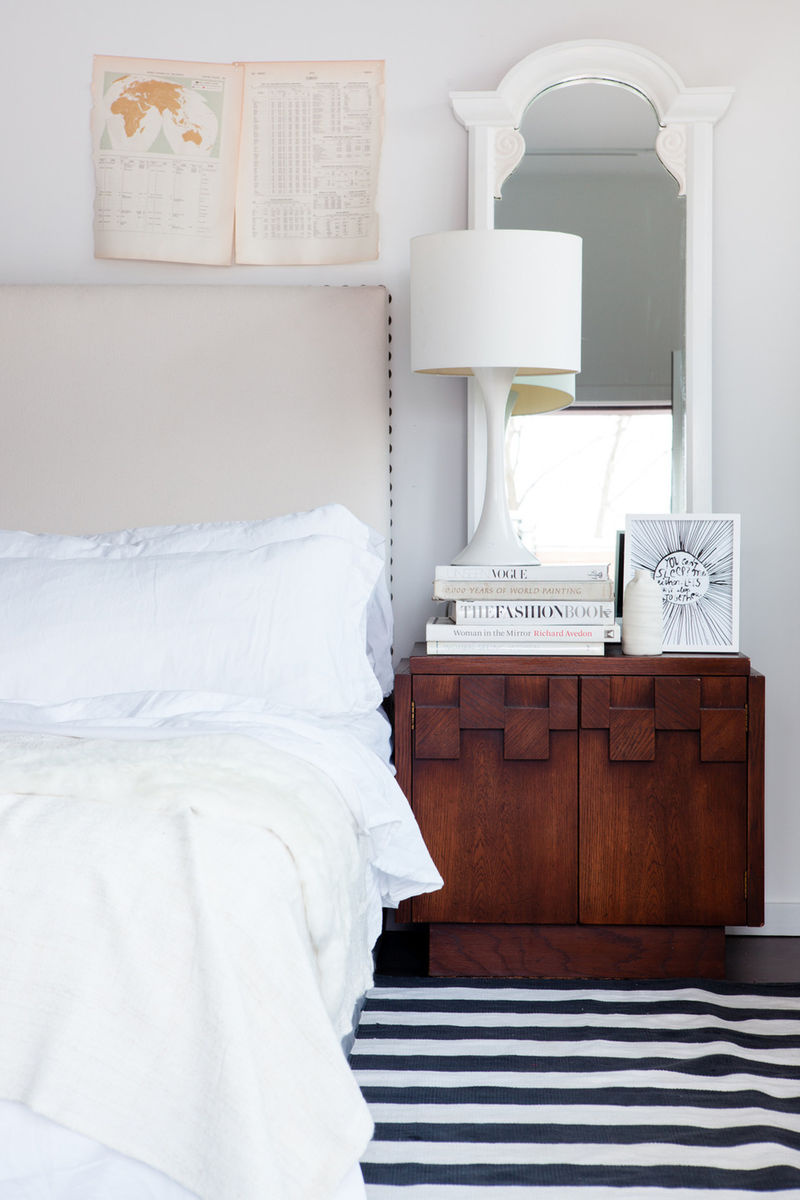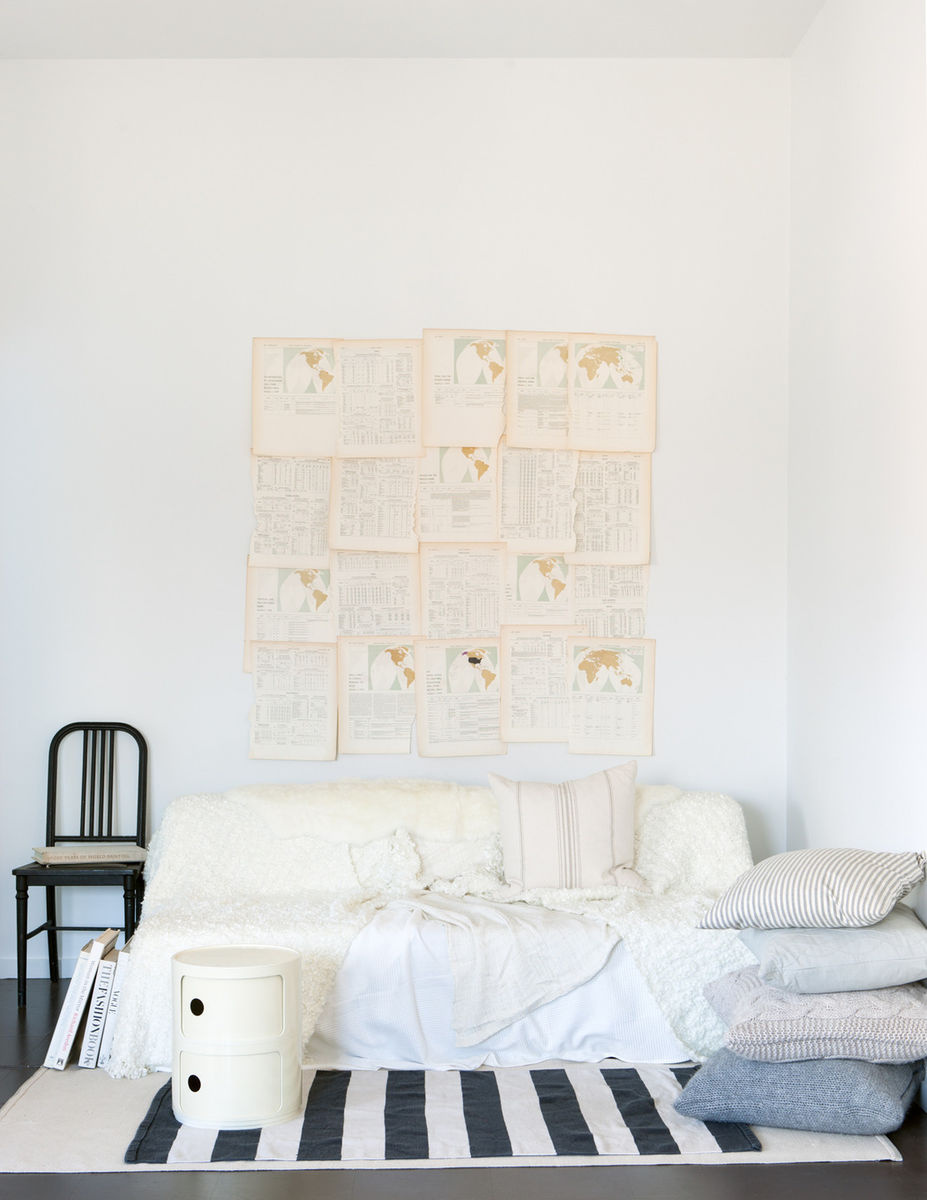 ---
image source – Acre Creative