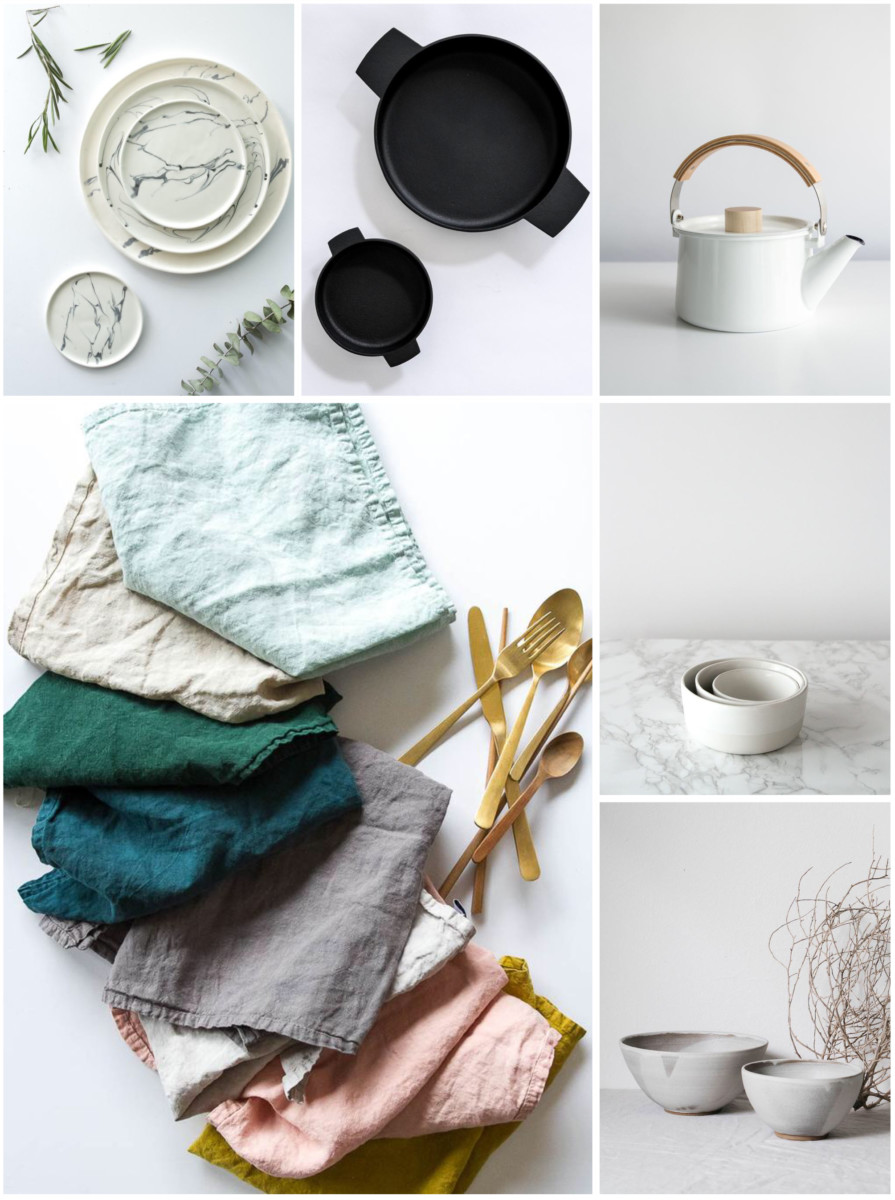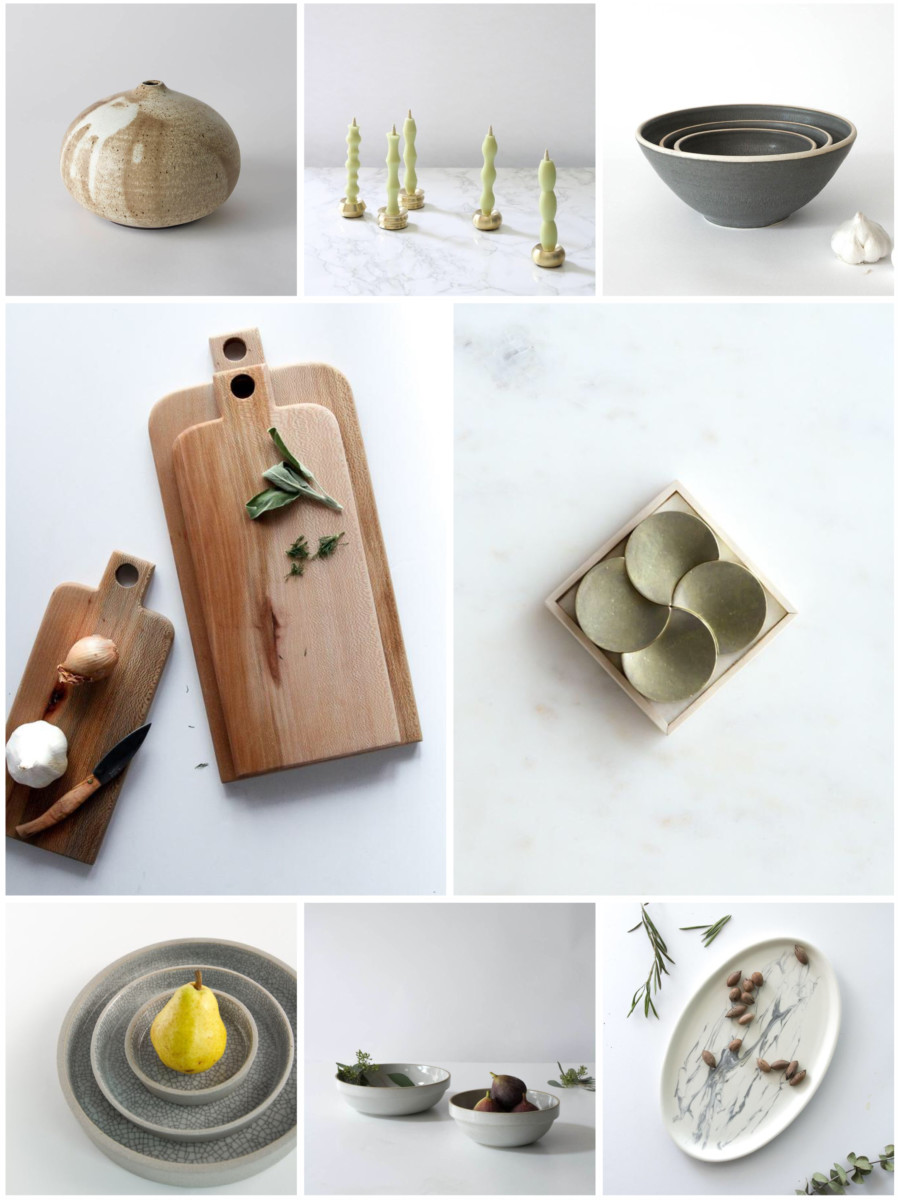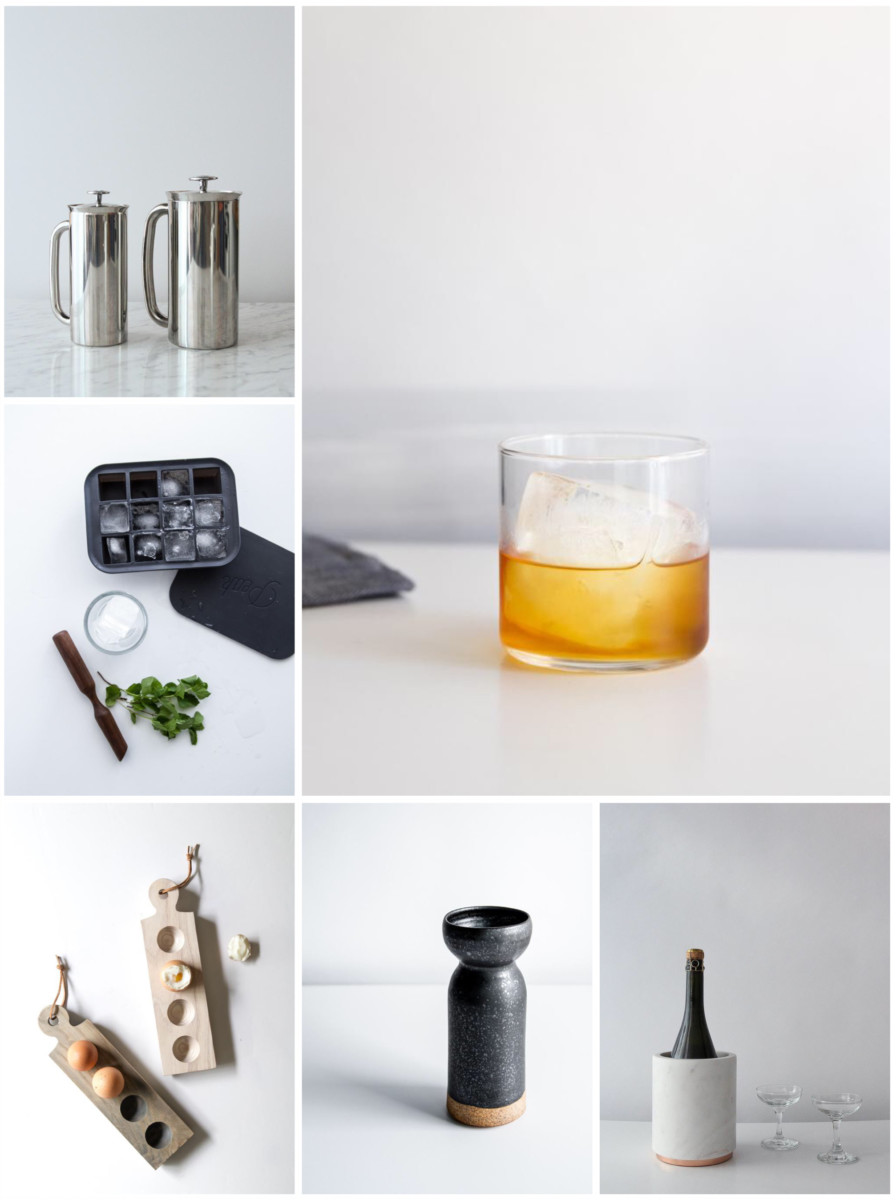 The first Shop Small of the new year! And one that I have pinned obsessively! I need all the things for the new house. Not to toot my own horn, but so far I have held up my end of the deal (with myself) to abstain from buying random stuff for the house until we're moved in. Unless of course it's a one-of-a-kind situation. Needless to say, I will need every thing from Kettle & Brine. This stuff is pretty much perfection for the new kitchen.
I'm not really a new year's resolution type, but I will say that one of my continued efforts is to create a home that's filled with intentional belongings. It's something that I made a concerted effort to begin doing when my daughter was born; especially when it came to purchasing baby items and toys. From there it's spilled into our every day life, and it feels good. After we move in, I intend to keep the kitchen (and every room) full of thoughtful things, not random accumulated crap. I want every thing to have a purpose or story behind it and keep things simple. I envision bowls filled with vegetables and fruit on the counter and fresh flowers on the island surrounded by beautiful pieces that we use every day. The simpler the better.
Amassing large amounts of heavily marketed junk is no longer the name of the game. And to be honest, I think there's a big wave coming where people are beginning to turn away from all of that stuff. Mass made, big box stores aren't going anywhere, and they do serve a purpose – affordable knockoffs that we all bought (at least I did) when we didn't have the money for those one-of-a-kind or custom pieces – but I believe people are becoming more thoughtful not just about what they bring into their homes, but what they spend their money on. I've reached the point where I would rather save for that custom made sofa, instead of buying multiple cheap ones that look horrible after a years use. Quality over instant gratification.
So, while daydreaming about my new kitchen, these are on my wish list from Kettle & Brine: that beautiful tea kettle (all the heart eyes), this large satin white stoneware bowl (for fresh fruit), and these gorgeous porcelain rice bowls (who wouldn't want snack served in these!).