If you love a good angle, this house is your jam. Soooo simple, but so friggin' cool. I love it when a house oozes character without being jam packed with stuff. The mixture of textures is perfection – the tin roof, aged stone facade, the wood beams, original plank flooring, and slick black kitchen backsplash. I only hope to infuse this much character in our remodel. I prefer it when people leave well enough alone and just make it a smidge better.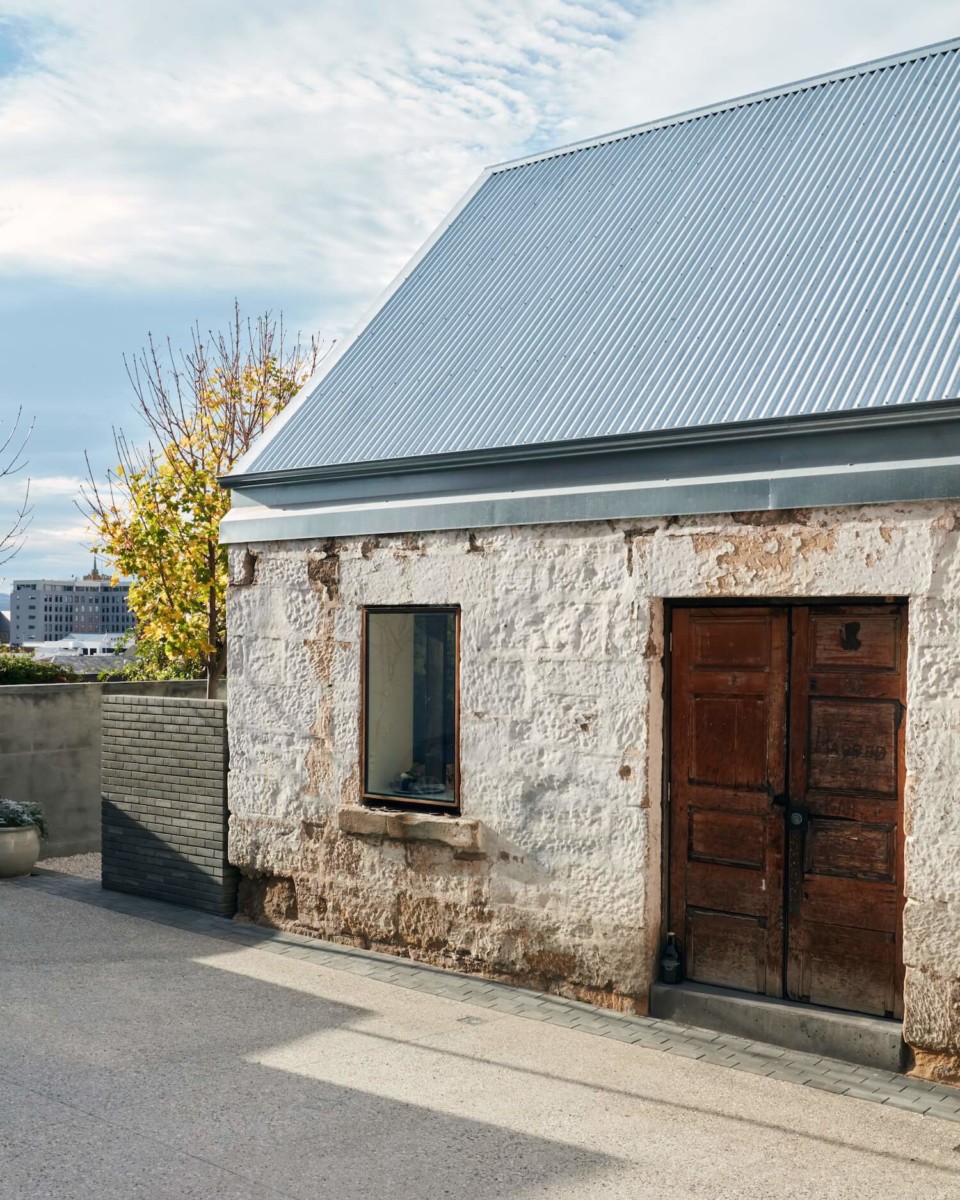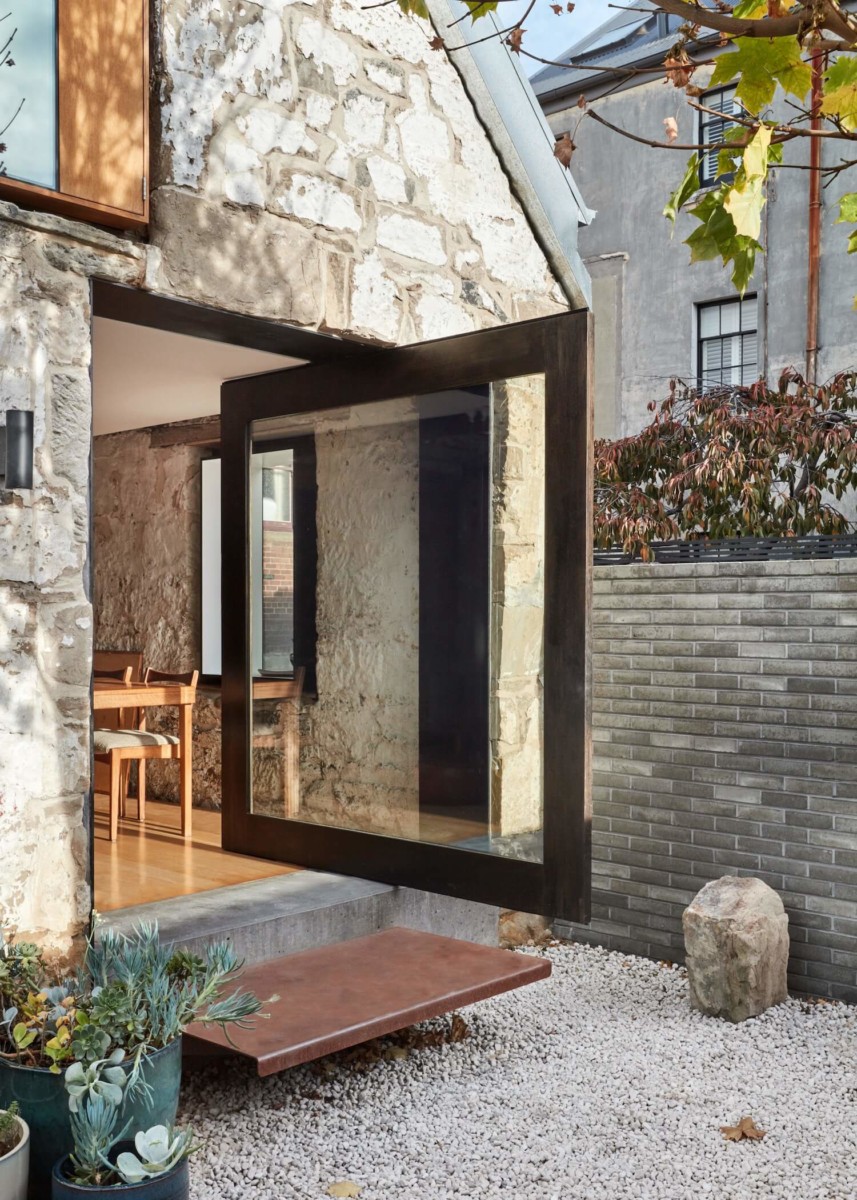 Hello door of everyone's dreams! When I was checking out the work our general contractor had done, he took us to a house with a door very similar to this one, and holy shit, it was awesome. I so wish we could do something this sweet in our house. Alas, our little house doesn't have the room (le sigh).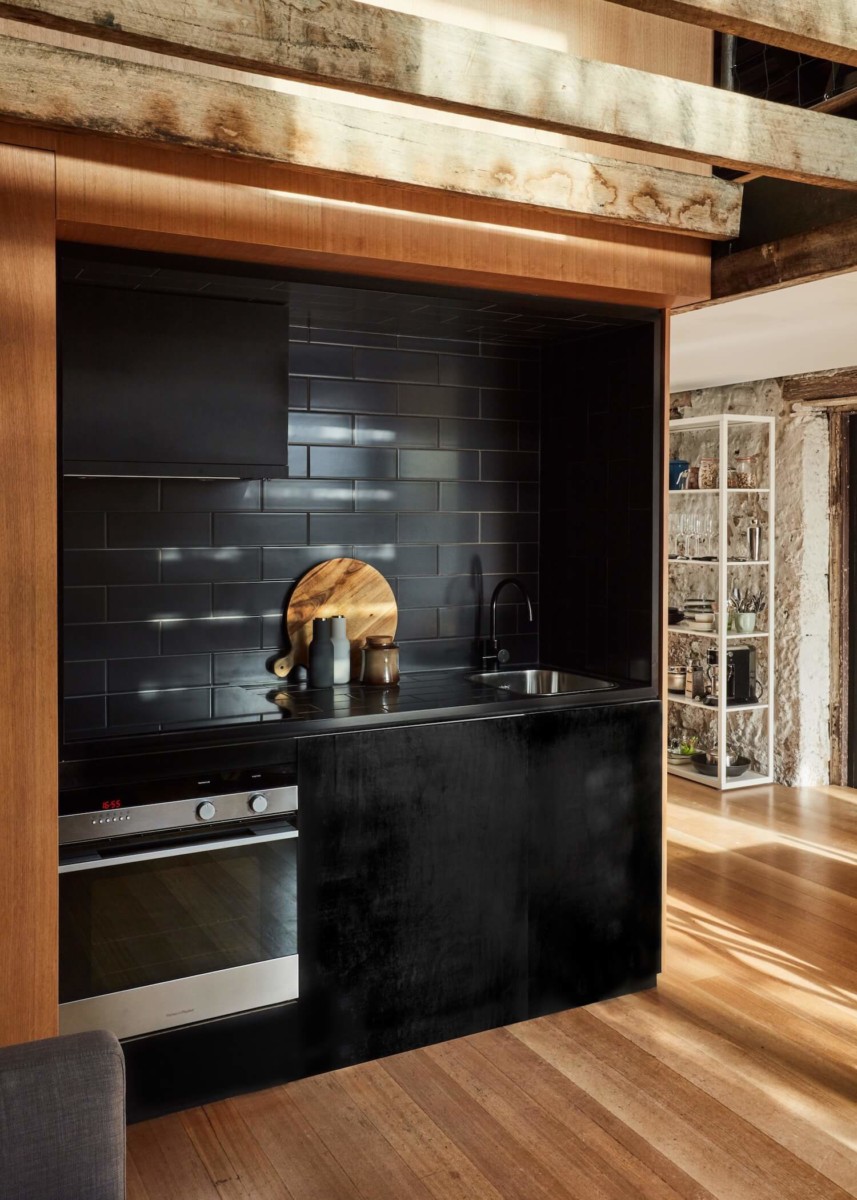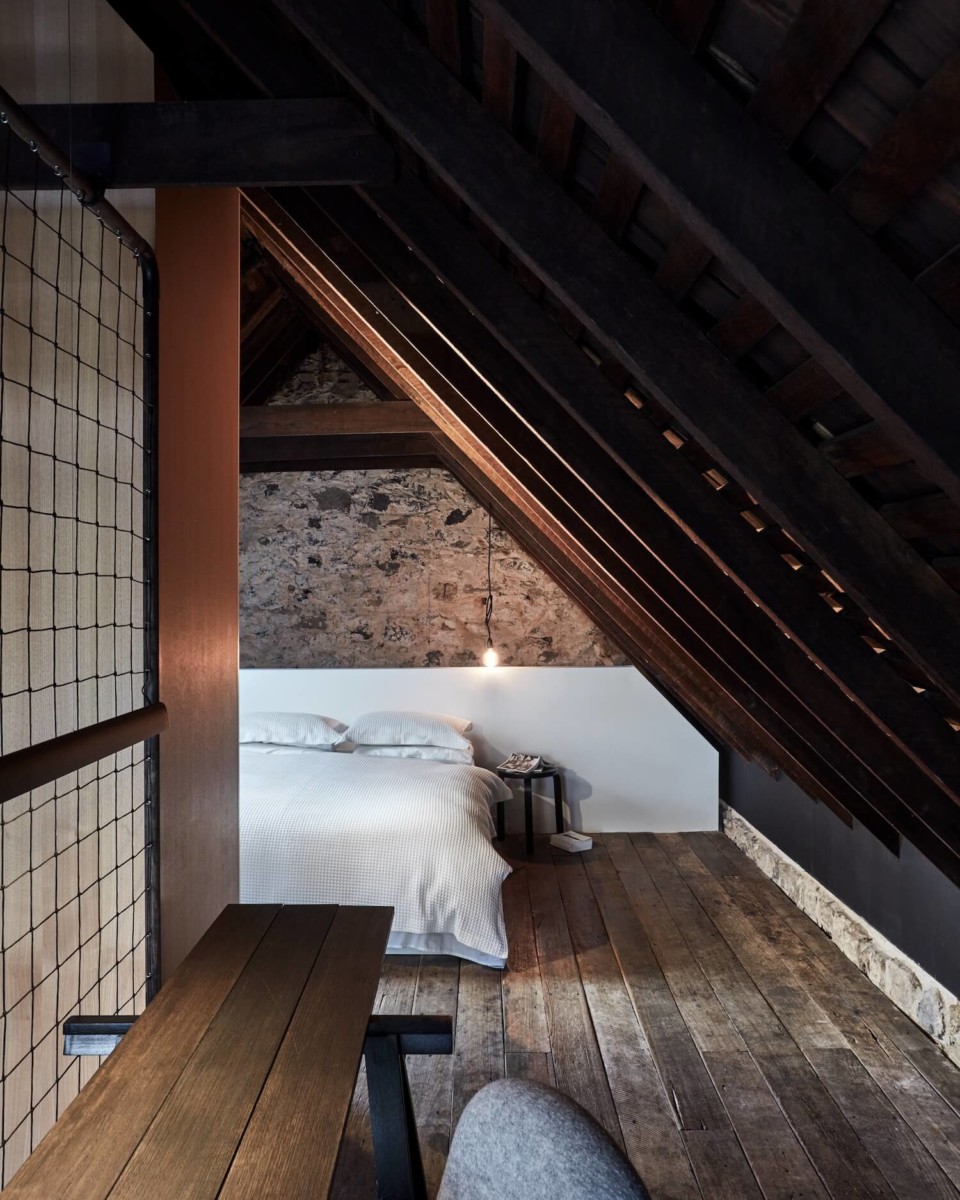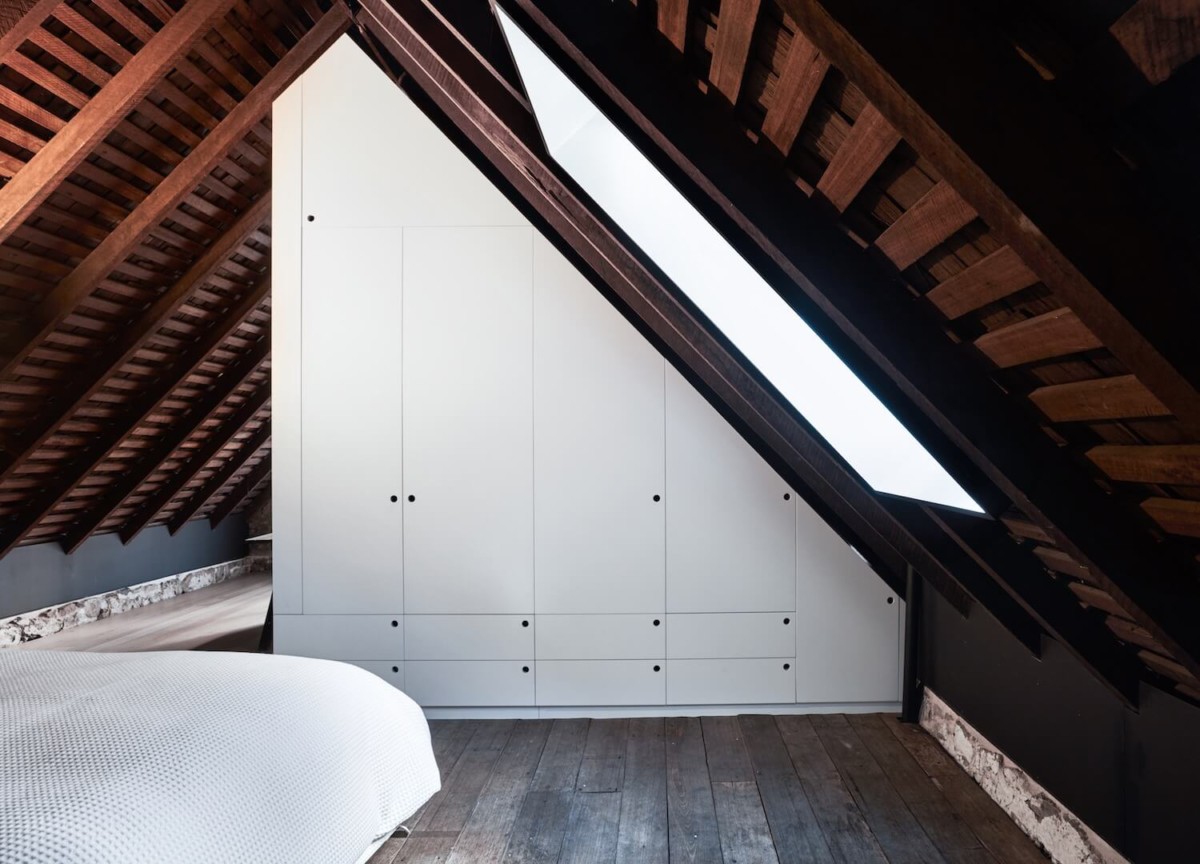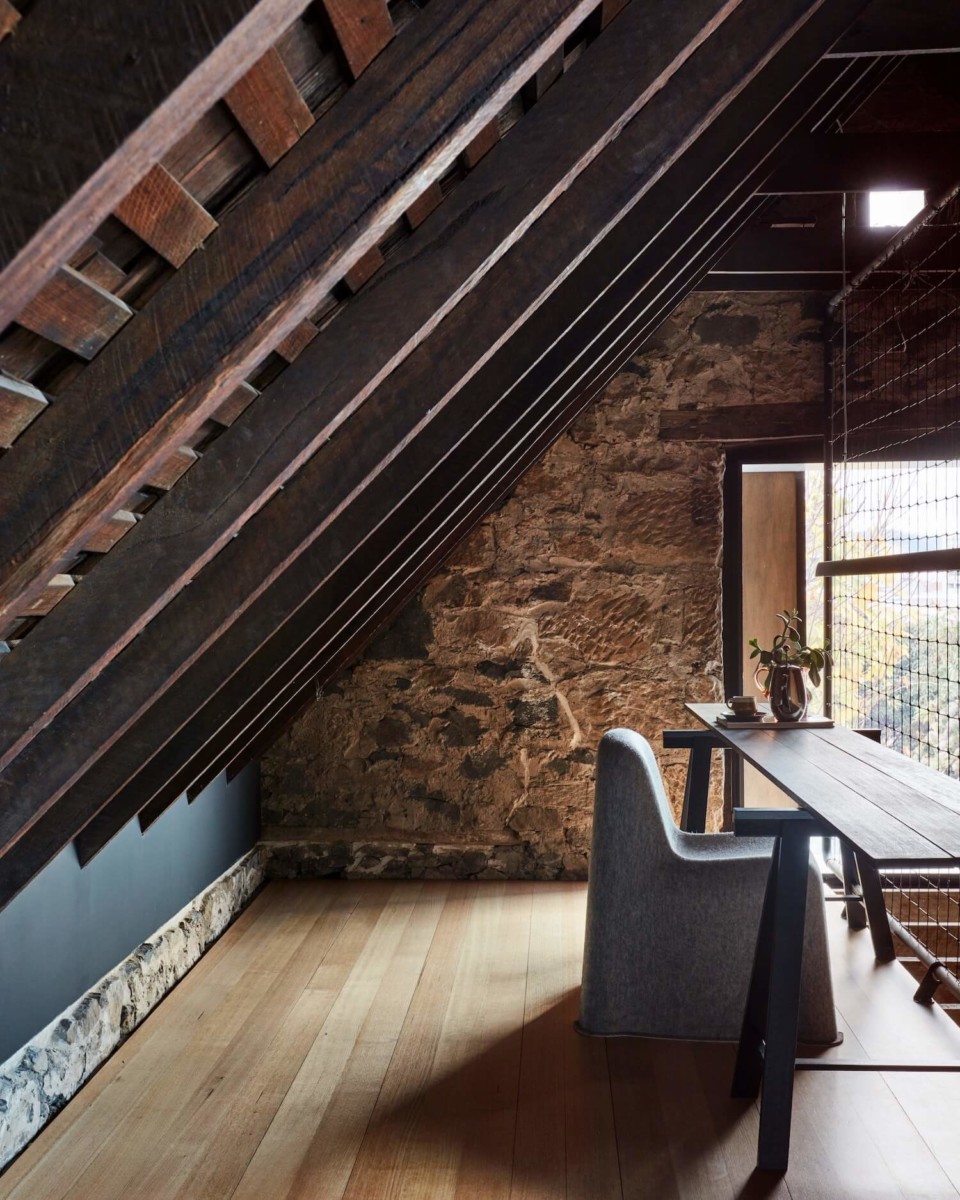 Genius storage, the coolest walls of all time, the views, this 1820's barn was restored to it's former glory, or even better. The juxtaposition of contemporary and old gives this home life. A  mix of expected with a little unexpected. That's what gives a space character without trying, something every house should aspire to. Here's the really cool part, you can stay here! If you're in mood for a little overseas travel, you can book it here. If you cant a travel partner, email me.