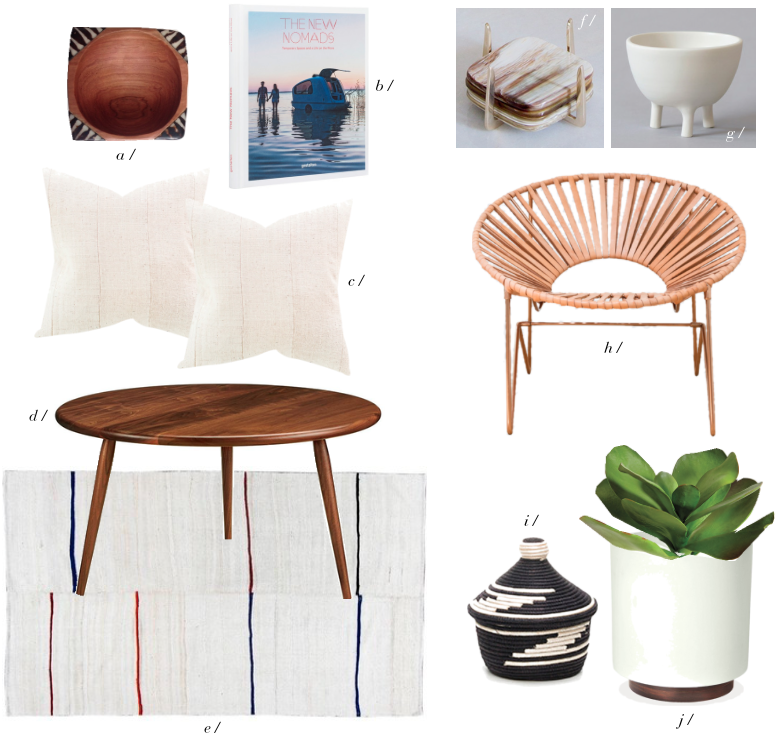 Even with the remodel on the horizon, I can't knock the urge to keep editing our home. Smart (maybe) because we can move all the furniture out and move it all right back in after the house is completed. Done and done. OR very stupid because I keep adding things that we'll have to carefully remove, just to move it back. Brilliant or not, I picked up the this stuff (above) in the hopes of installing, arranging, rearranging, and calling it g-o-o-d.
Do you ever feel like you've hit the nail on the head, you totally know what your style is, you shout it from the roof top, it feels soooo good, only to scroll though Pinterest, click on a home tour and desperately want to throw everything in your house out and start over. As I ever so slowly get back into styling again, it's happening – I love our home, then I design a space for a client and all I want is to buy double of everything and redo my entire house. It's the curse of the j-o-b. Alas, no matter how many different styles I fall in love with, I always come crawlin' back to one. Help, my name is Liz, and I'm a minimalist.
My taste has evolved over the years (dare I say matured). I'm trying and actually finally succeeding at not throwing every trendy thing in my online basket (does anyone else have multiple tabs open with a ridiculous number of things in their basket that you have no intention of buying, but it just feels good that they're safe in the basket until further review? No? Just me?). Like any style obsessed human, I appreciate a bright color or bold pattern, I can even stomach PINK, but the cold hard truth is that it's just not me. I gravitate to a softer, minimal, neutral palette. And I have major respect for a well styled console table, but taking that into my home would drive me bananas. Too much stuff gives me maj anxiety. Also, I've tried that and it makes dusting an even more unbearable task, and my answer to that is – skip the swifter and pretend it isn't there. BUT I know it is there, so I feel the need to take everything down, clean, arrange, it's a vicious cycle and I'm not built to handle it! So after much deep, intense mulling, I've come to the conclusion that if I don't want Isla to crawl in a sea of hairballs and dust, our home must be styled simply. That's my thing, and it works for my husband who's a freakish minimalist. The 47 pillows on the couch make his heart sing. That's one place where more is more.
---
a. wild olivewood dish b. the new nomads book c. natural mud cloth pillows d. wilder cocktail table e. vintage turkish rug f. brass cowhorn coaster set g. white gloss ceramic tripod h. copper & leather aldama chair i. black and white basket j. walnut base case study planter