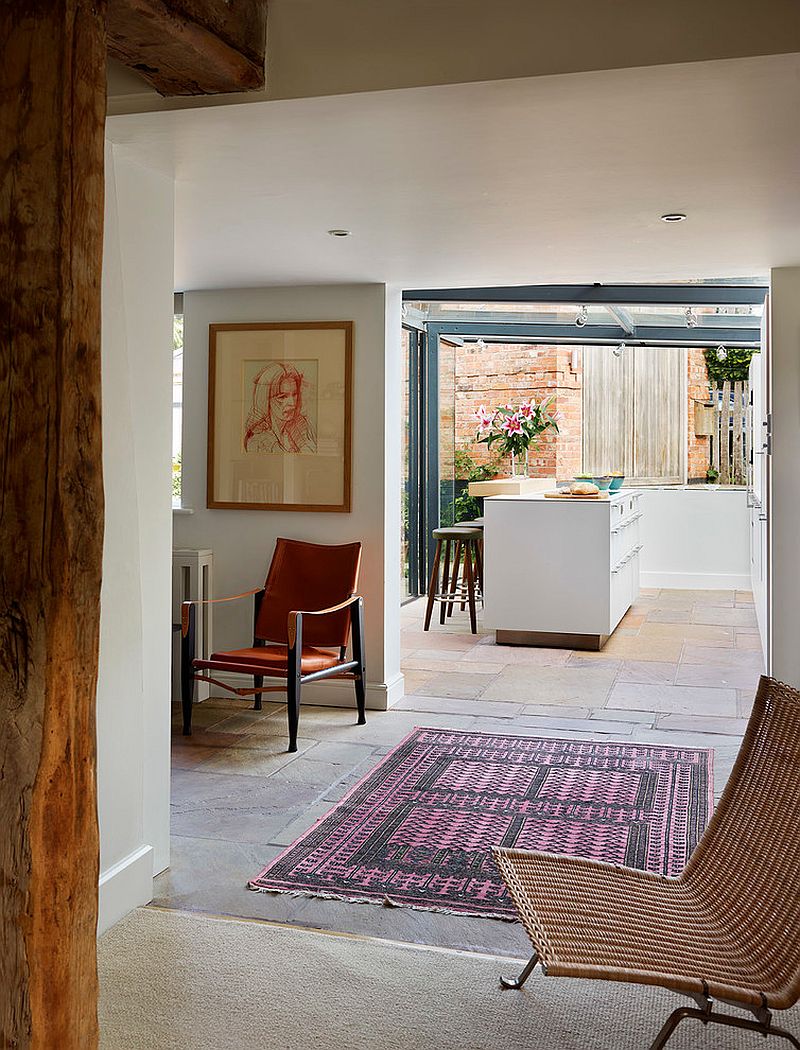 I'd pack my bags and move into this cozy 18th century english cottage, no questions asked. Add this awesome glass kitchen, done deal. Mixing contrasting styles is quickly becoming a hot trend. It's all about balance baby! A good mix can soften contemporary design and clean up eclectic styles, and marry farmhouse with modern. I love a black farmhouse with big windows, wide plank country wood floors, and a kitchen that leans more modern. Ah, my fave. I think finished right, mixing designs can bring a bunch of cool character to a house.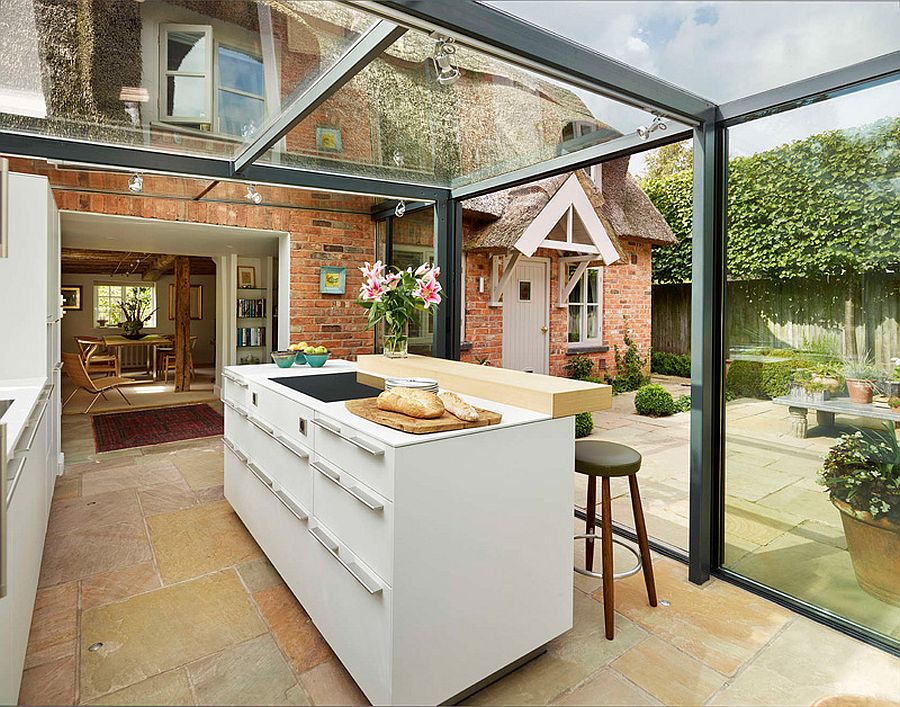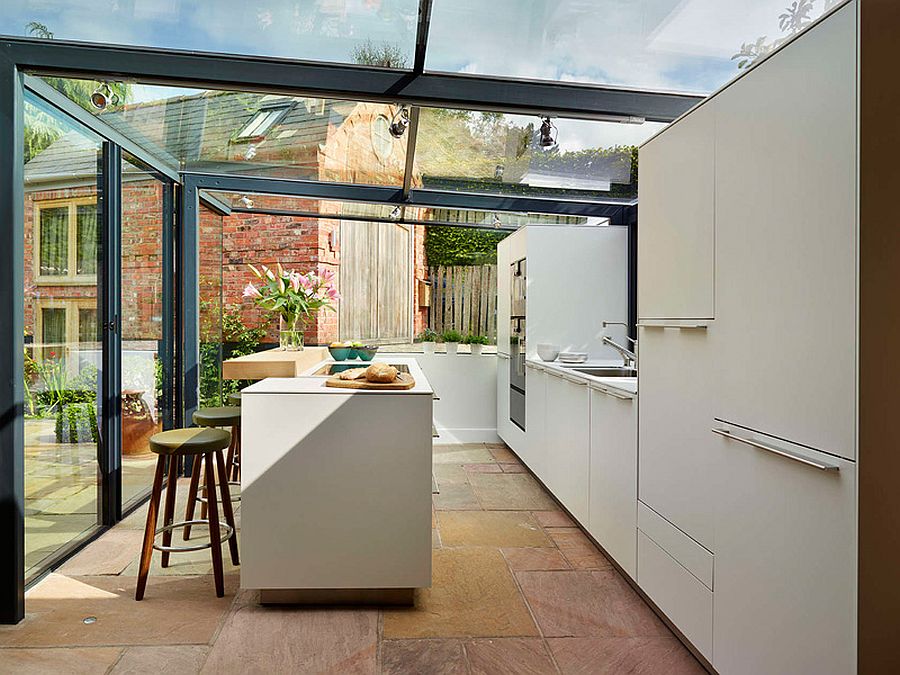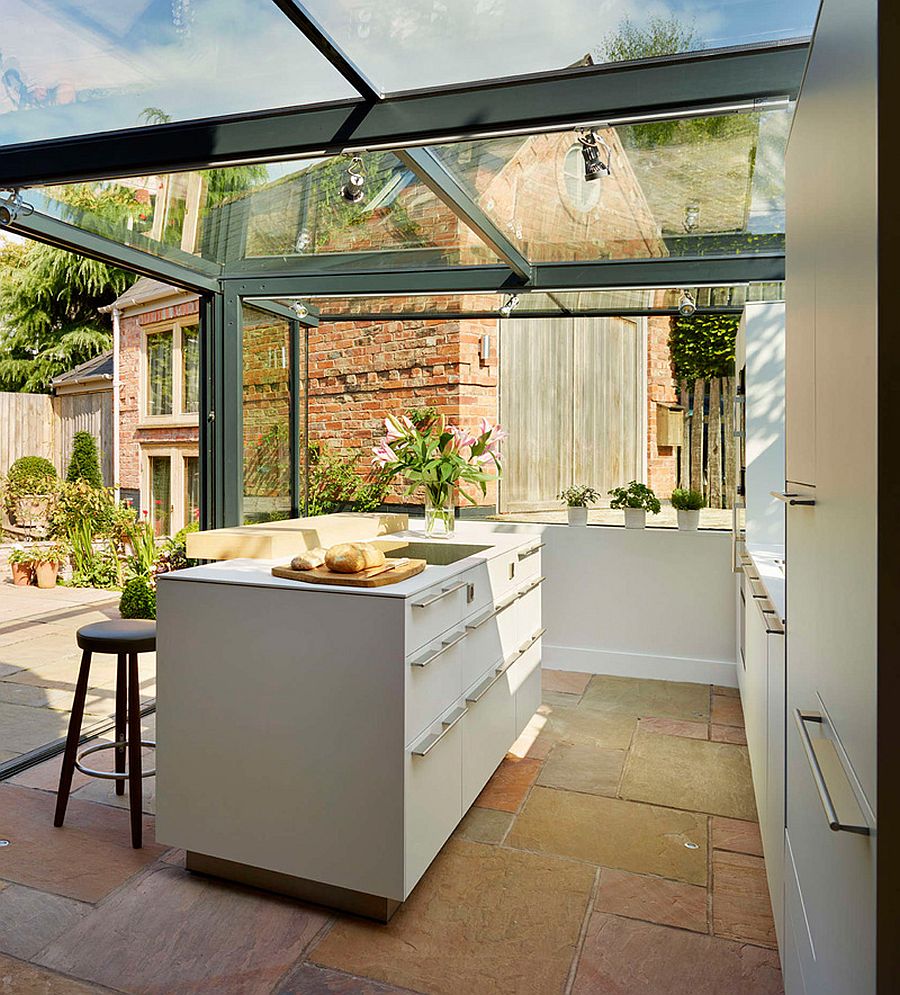 Indoor/outdoor living is a HUGE trend that I think is here to stay. The more daylight the better! Feeling like I'm outside make me calmer. It's what immediately attracted me to our current home. All the floor-to-ceiling windows sealed the deal. My mind is constantly turning and thinking about how we can add even more natural light to the house during the remodel. I love that the architect for this little cottage addition didn't let tradition stop him from designing a space full of windows and clean, modern lines. Proof that a plethora of windows isn't just for mid century modern homes. If you can add an all glass room to an 18th century cottage in the english countryside, you can add it anywhere.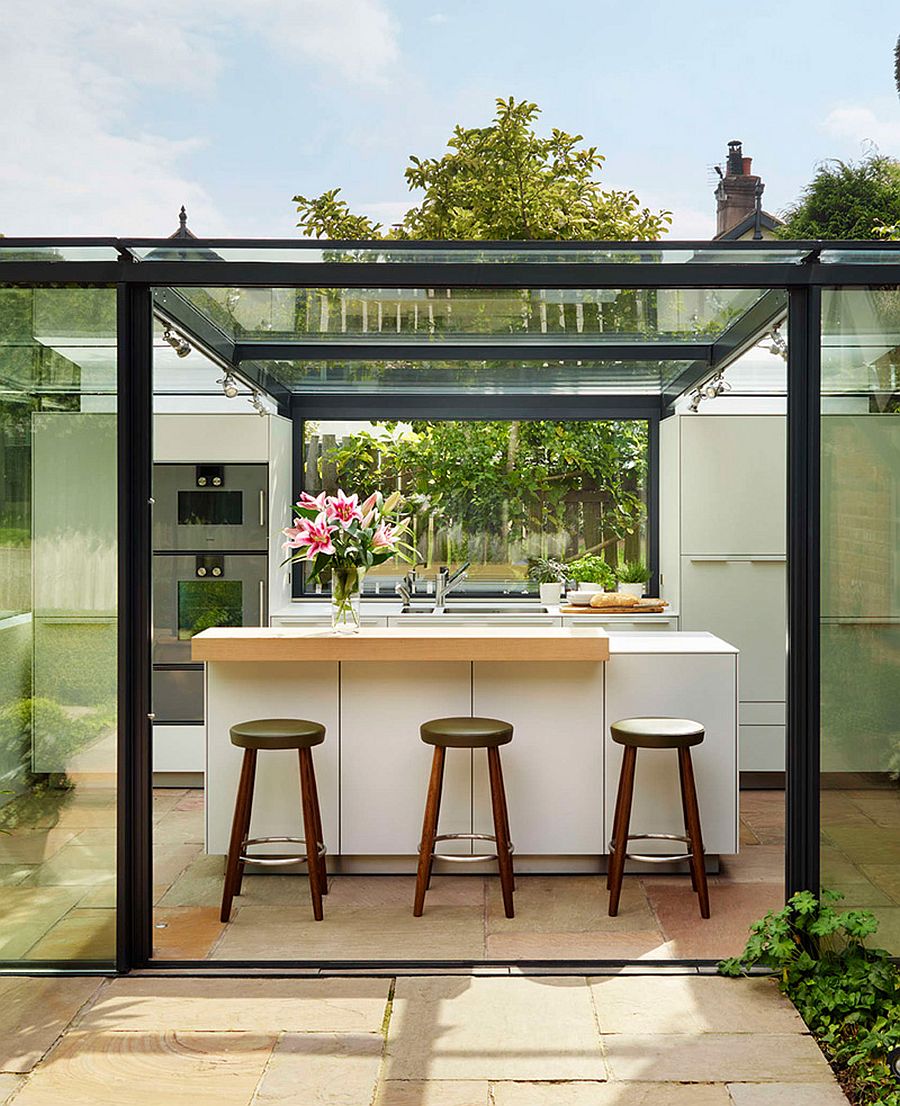 Can you not see yourself wine in hand, cheese on plate, smile on face?? It's like the holistic version of Xanax. I'd be all over this space even during rainy and snowy seasons. The double-glazed glass walls make the kitchen a perfect spot to whip up Thanksgiving dinner.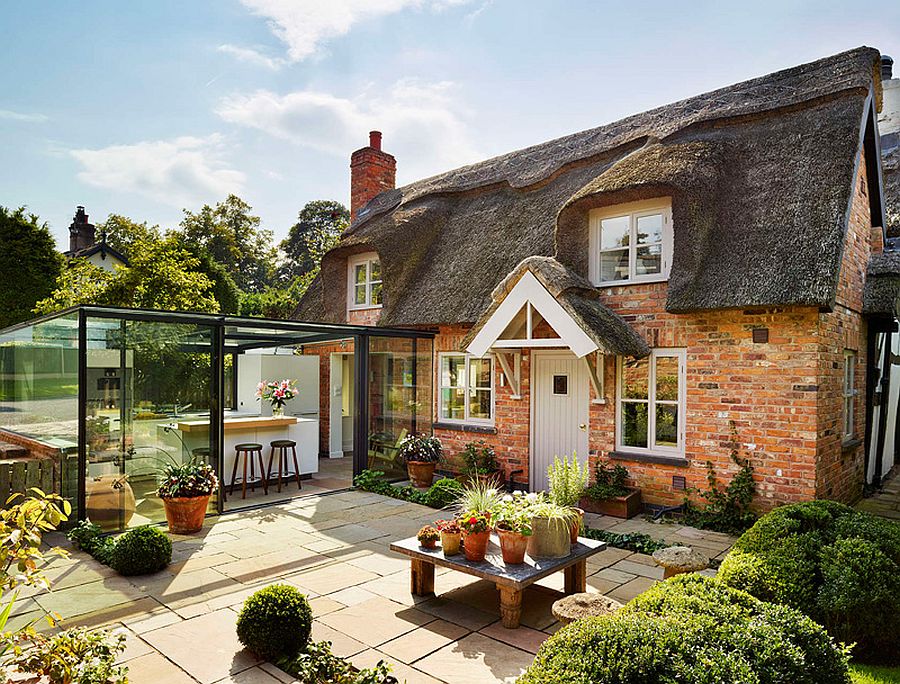 I love that the steel framed kitchen "box" leads seamlessly into the patio. Keeping the kitchen close to the patio allows for a functional continuation into an outside dining space. Kinda pure genius. The real definition of open-concept living. Loooove.
image source – Decoist