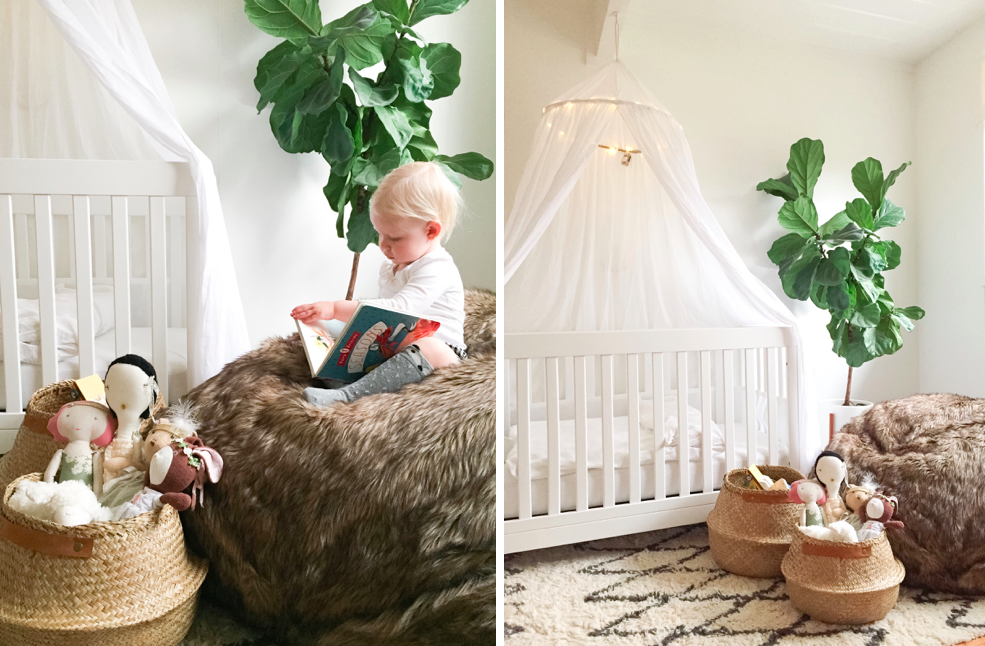 SHOCKINGLY I have a nearly two year old. First, let me indulge and be a cheesy mom for a quick sec – past the first few weeks of sleep deprivation and "oh shit, what did we do?" and the "will we ever have enough time to drink endless bottles of wine at our favorite restaurant EVER again!?" – life just keeps getting more awesome with this little girl. At every stage I feel like it's the best, then it gets better. I wasn't one of those I have to be a mom and have 10 kids people, but I'm sure glad my new name is mama. PS, you will drink and sleep again. Promise.
Now on to things you actually care about – so, Isla is a big reader/say-a-lot-of-words-look-at-pictures-er. She would read all day if she could. When I was thinking of things to get her for Christmas, I wanted to be thoughtful, not just buy a load of crap she'll be interested in for 3 minutes. The first thing that came to mind, a car. So Grandma B bought her a mini Porsche. Jealous doesn't even begin to describe how I feel. Then I thought it was time to update her room from an infant's nursery to a little girl's room, and a reading nook seemed like the perfect thing to design the room around. So that's what we did! A fun early Christmas gift. Other than the time I chilled champagne in the snow on our patio after our fridge broke, this is the best idea I've ever had.
Isla loves having a place to go to get cozy. She hops up on her bean bag chair and spends forever on it (side note – this is very much not the bean bag chair I had in the 80's). The chair led me to my next genius idea – the canopy. People, there are evenings she begs to get IN bed. I strung some wired LED lights at the top, super easy, and Isla thinks this is the best thing since I introduced her to chocolate.
---
a list of all the items and a few of isla's favorite books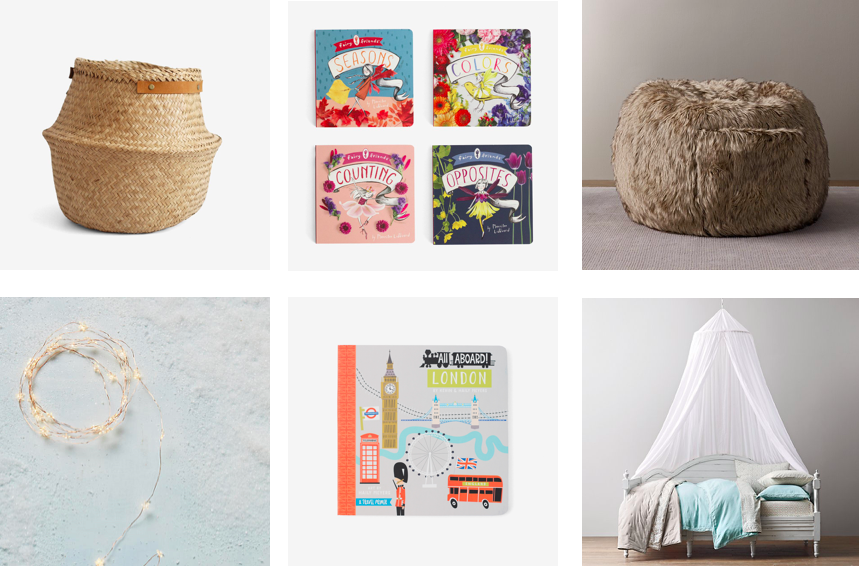 leather handle belly baskets (large + small) / fairy friends books / luxe faux fur bean bag (large) 
aurora star string lights / all aboard london book / sheer cotton canopy / wool rug / bunnies + dolls