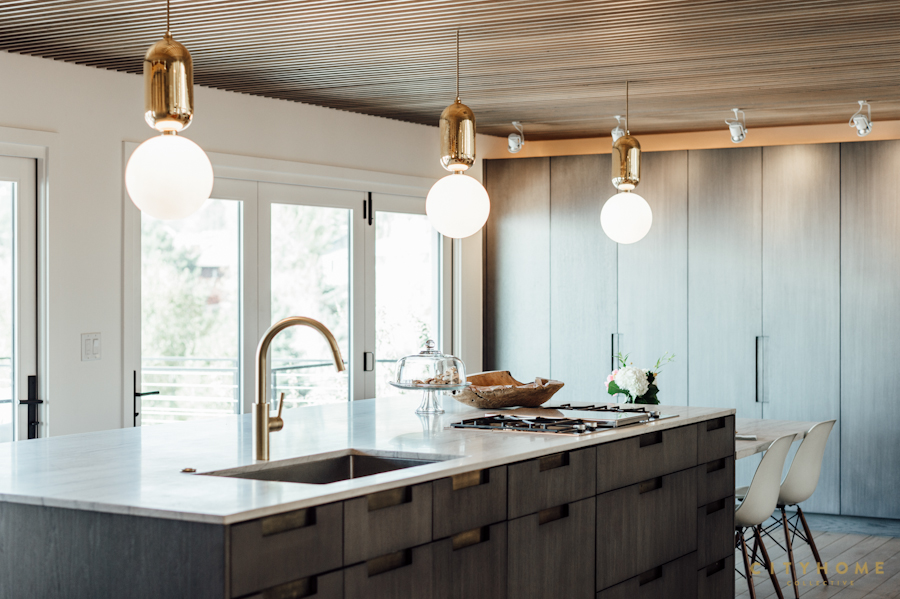 Done. Kitchen of my dreams. Come to mama.
I have been hoarding BILLIONS of images for inspiration for the remodel. The desktop on my computer looks like a 92 year old's drunk version of Pinterest. For some reason clicking and dragging images to my desktop mid search seems easier than pinning. But it is really? Onward, THIS kitchen. I love the simplicity, the warmth of the darker cabinets, brushed gold accents, and the lighter floors. This kitchen is what I like to call "clean character". And while I'm not a lover of every stone fireplace I come across, I'm lovin' this one (much to the chagrin of our neighborhood mid-century realtor "expert", we will not be using stacked stone on the fireplace). I just love the open, low-key, cozy vibe of this whole house. And holy view. Did you check that out? I will be looking out at our idiot neighbor thinking of this view (that comment was not unfounded, he refuses to put street numbers on his house, allllllllllll my packages go to his house first. I-di-ot).
Happy Friday y'all! Made it!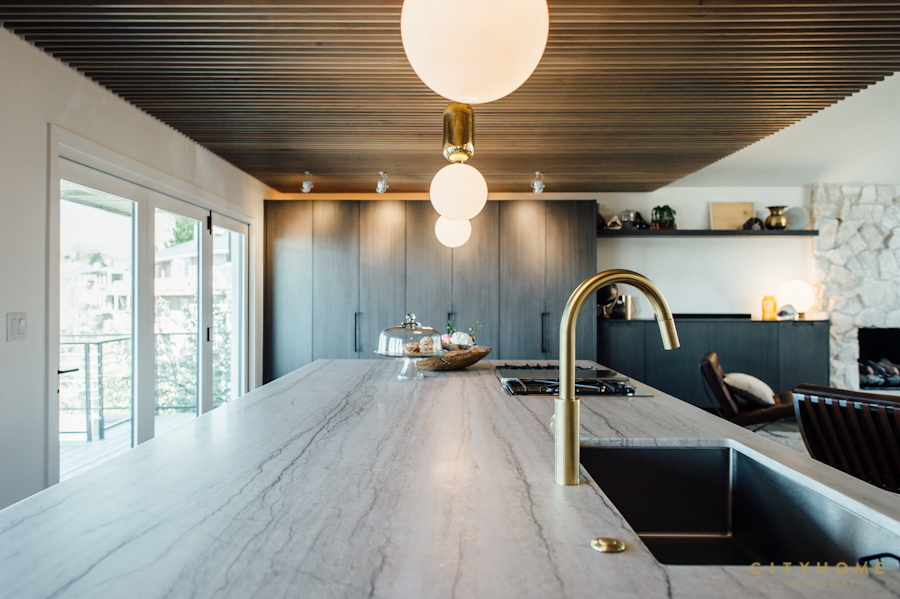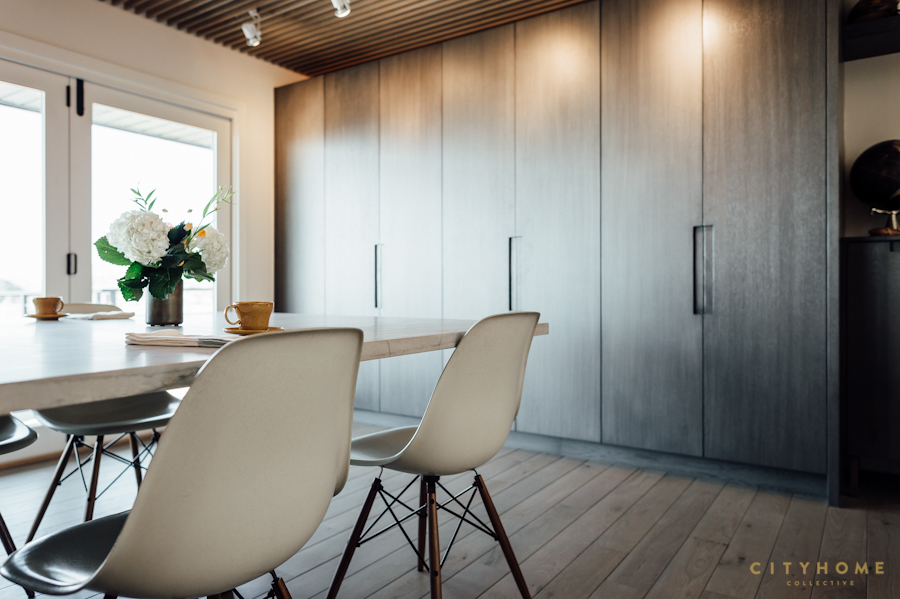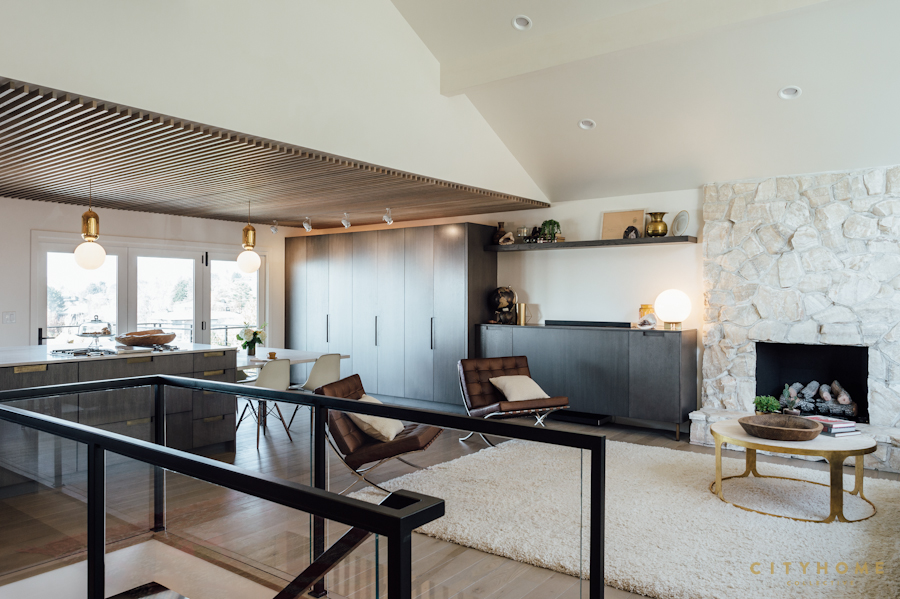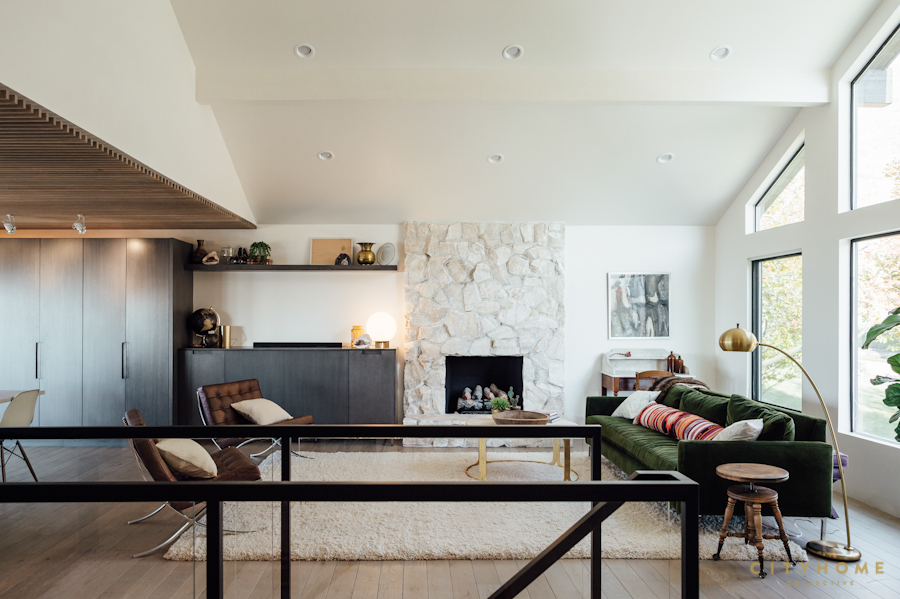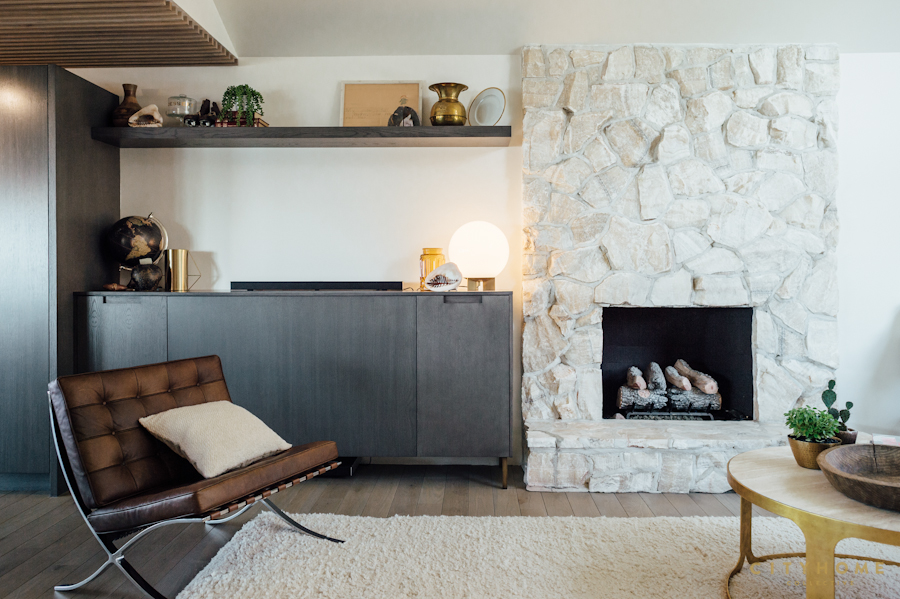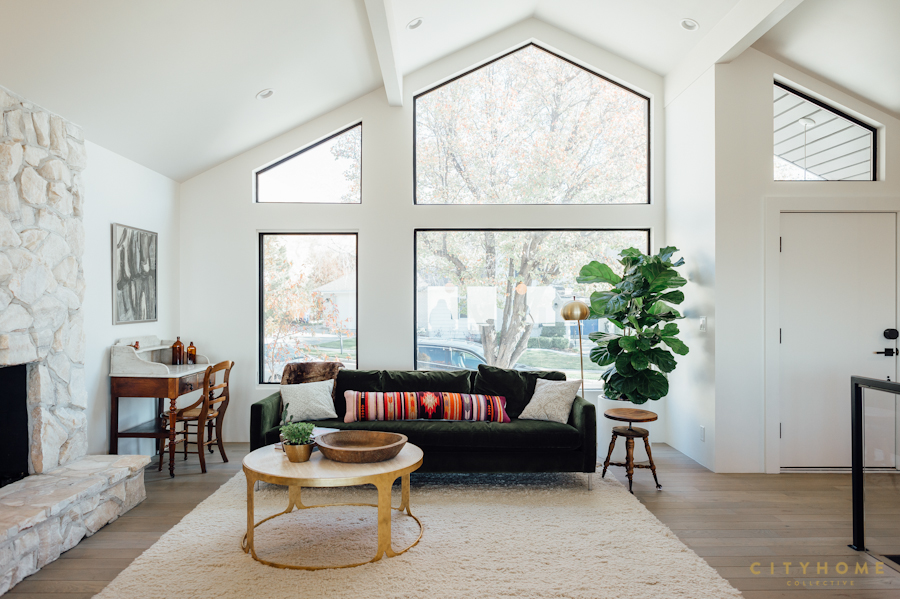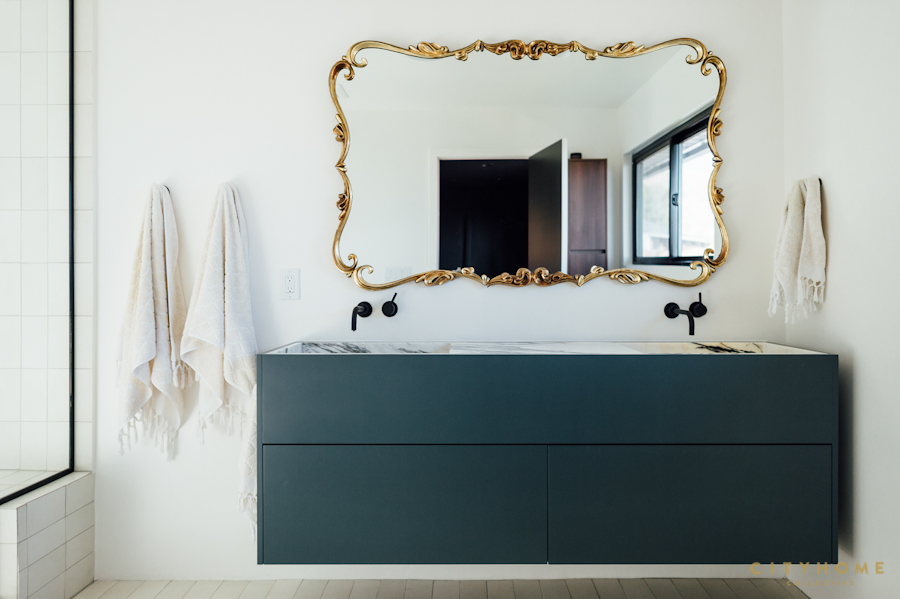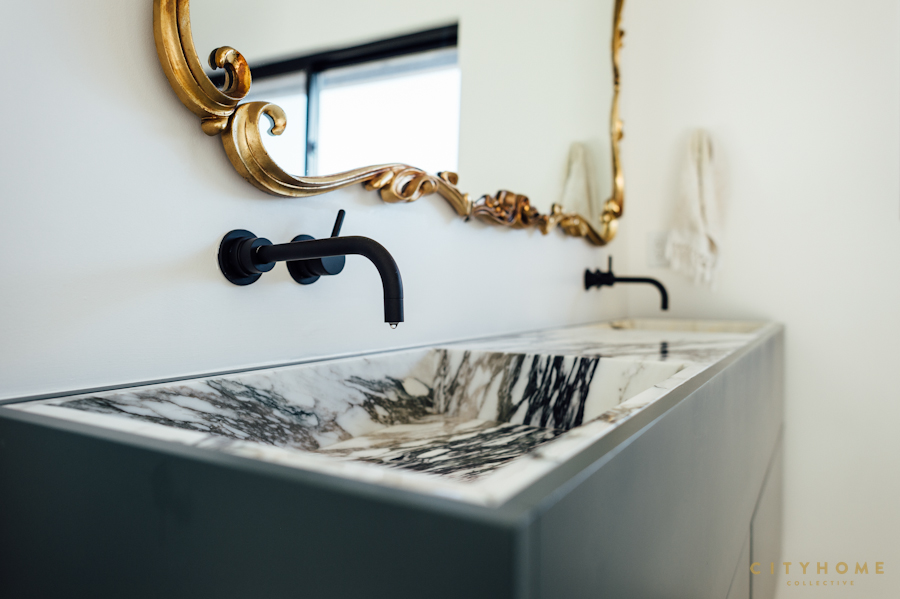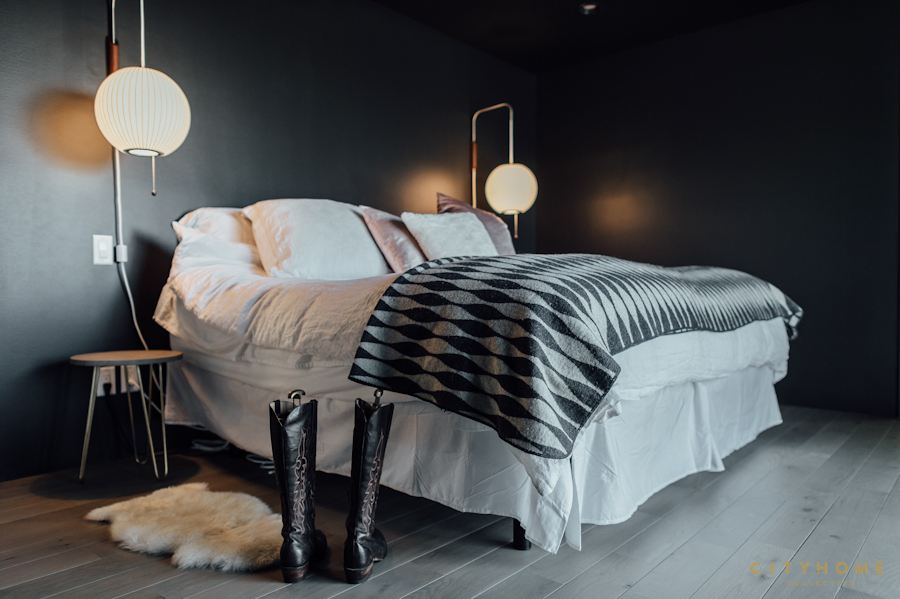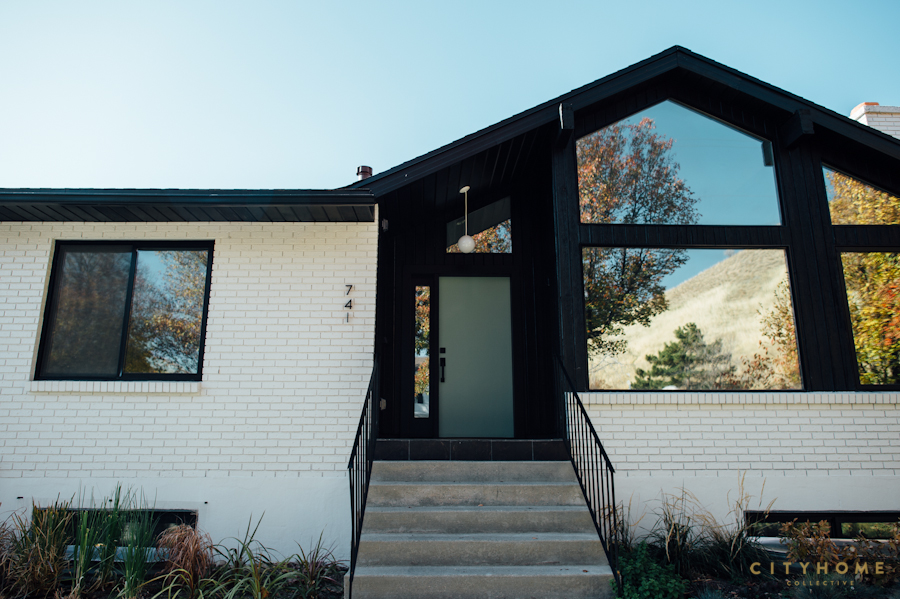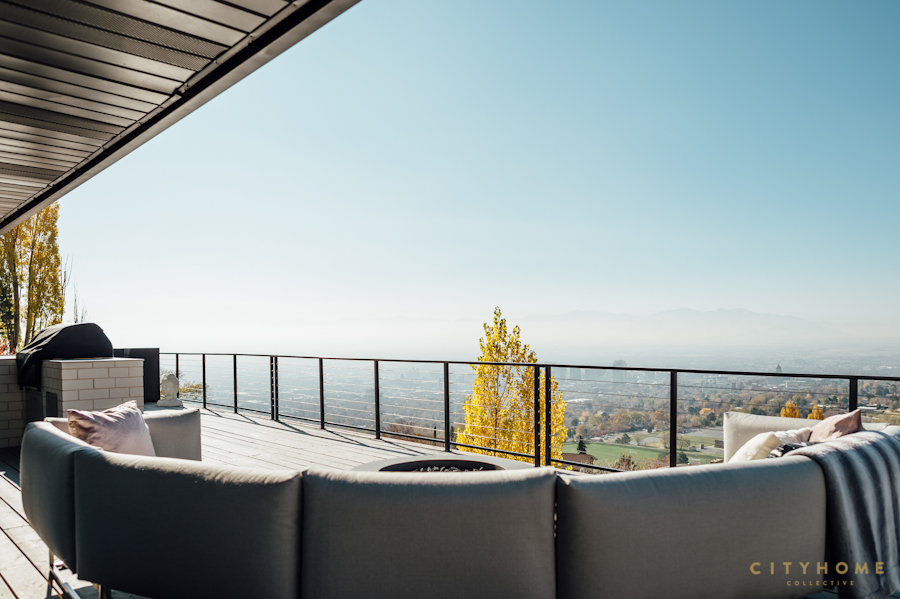 ---
image source – City Home Collective